TĀERA O KAIPARA
Making a positive change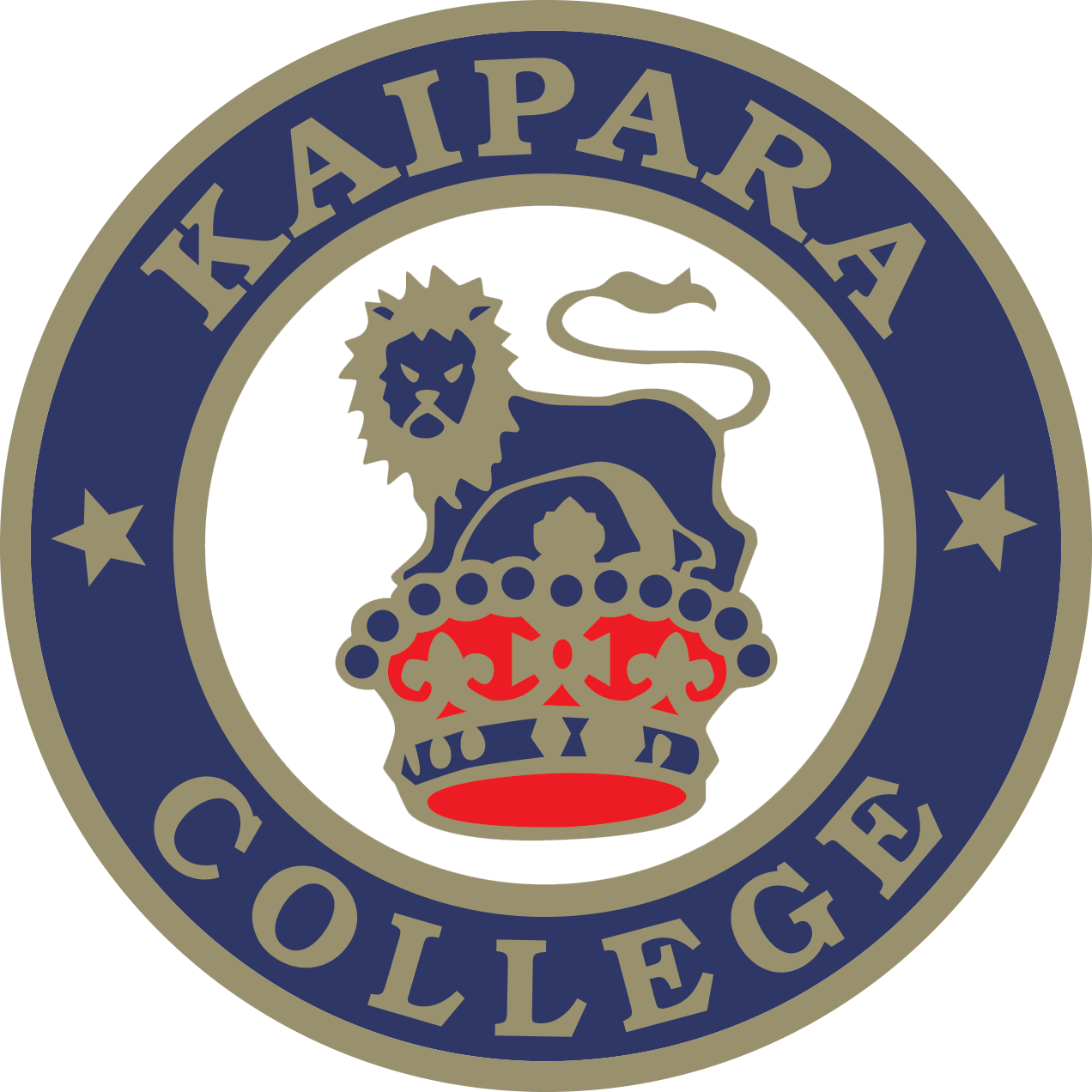 ---
Kaipara College is a Positive Behaviour for Learning (or PB4L) school. We call this Tāera o Kaipara: the Kaipara Style. This means we are focusing on the good behaviour we are seeing around school, catching students doing it right, rather than focusing on those who are doing it wrong. As part of this, parents may find Tāera o Kaipara postcards in their letterboxes. These are for consistent good behaviour and are just to let whānau know the positive way students have been acting in school.
We began this journey in 2016 looking at systems and techniques that work for all students to lift behaviour, and its resulting impact on students achievement. We are now entering the second level, tier two, of this journey where our systems will be developed to cater for students with more specific learning behaviour requirements. This includes the teaching of positive strategies that help students learn to self regulate by recognising their own problem behaviours and triggers to prevent negative situations.
---
THE LATEST FROM THE TĀERA O KAIPARA TEAM
Innovation - Be Your Best Self
This wonderful video shows our Kaipara College students showing innovation and independence during Ako time. Put together by year 9 students Lillie Welch and Libby Pawley. Both students are members of the Taera o Kaipara team.
Respect on Buses.
Created by our Taera o Kaipara team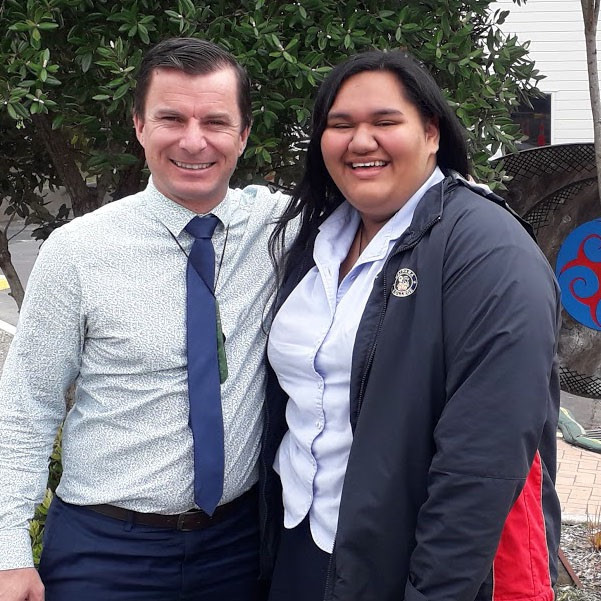 Melody Grey-Hohepa receiving a Principal's certificate for 'Outstanding Contribution to Music'
ACKNOWLEDGEMENT SYSTEM
Students, and even staff, can receive Tāera o Kaipara cards in school, which can be collected and cashed in for real rewards. How good would you be if you were surprised with a reward when you behaved positively? These cards have been designed by an ex student and chosen by our Tāera o Kaipara student group. They have proved pretty popular with the students schoolwide. Each card follows one of our school PRIDE values and has a different colour and design meaning students want to collect all five.
Acknowledgement Cards
The student collects the cards for good behaviours and can use them in exchange for the rewards on the Tāera o Kaipara poster. They can be exchanged for vouchers at the Tāera o Kaipara shop every Wednesday Lunch, or saved to be exchanged for a larger prize.

POSTCARD HOME
When a student has gone above and beyond in their good behaviour OR has consistently behaved well over a number of weeks they can be awarded a Tāera o Kaipara post card. They have received pride cards for this already and this is an extra acknowledgement to let their whanau know how well they are doing. This is sent home as an extra surprise to let whanau know what has happened.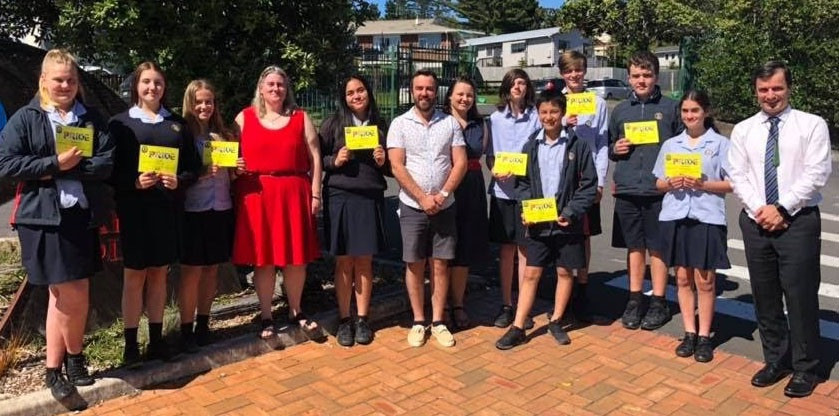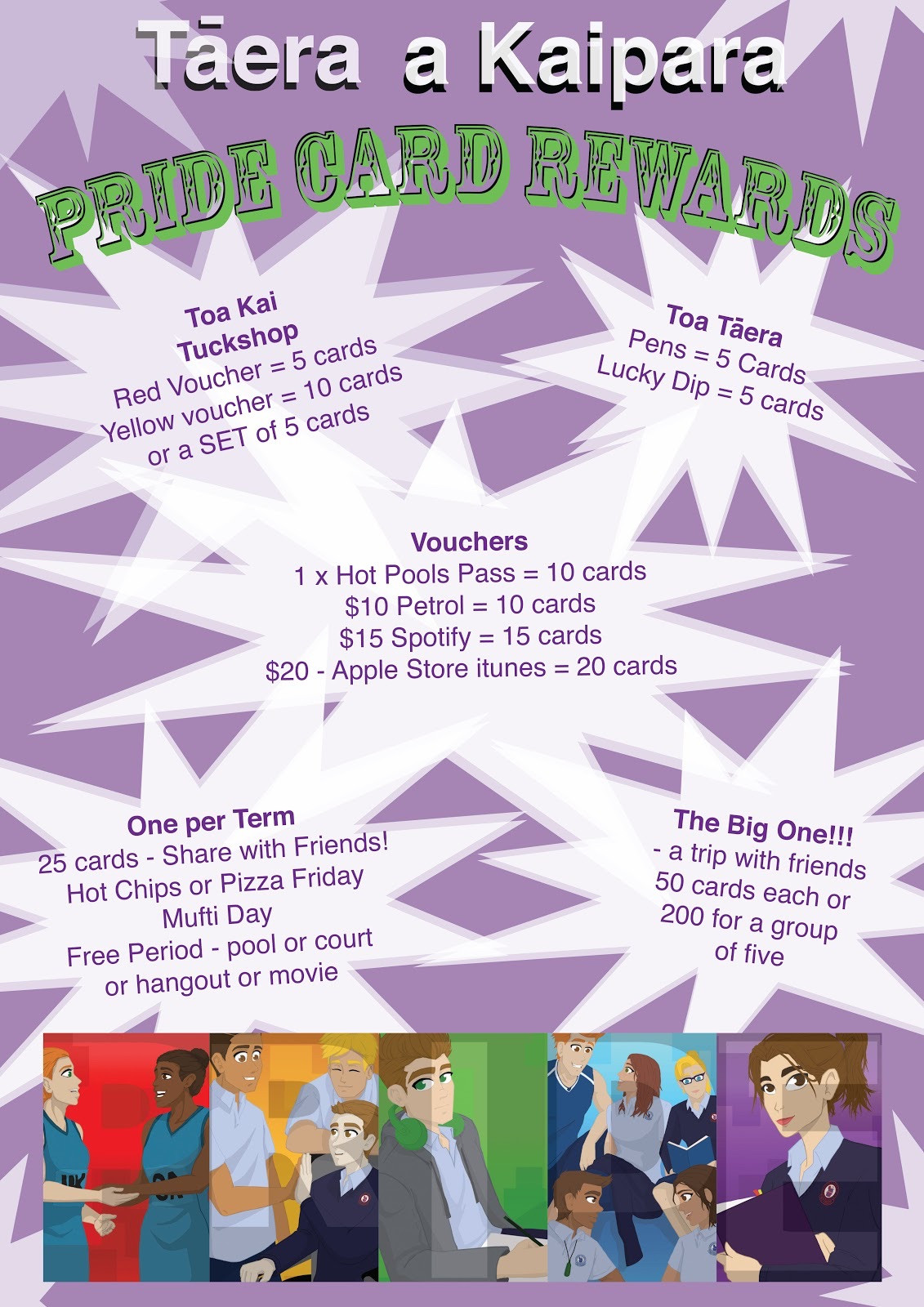 ---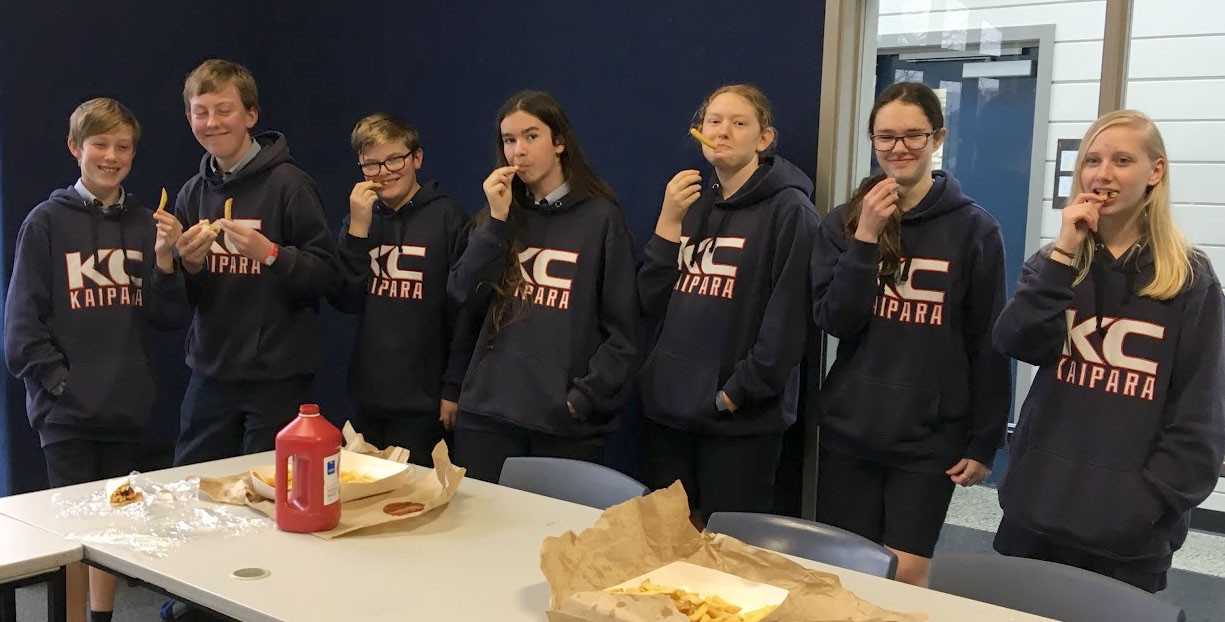 Hot Chip lunch is one of the big rewards available