2023 Stationery Requirements (all courses)
The 2023 stationery lists for all courses, year nine to thirteen have now be finalised. Please click on the stationery list below to access a PDF of the full list.
Year 9 and 10 Stationery Packs
One option for families to purchase the basic stationery requirements as a pack. Paper Plus on Commercial Road have created a pack for each year group at a competitive price. Packs are available from their shop and through their website.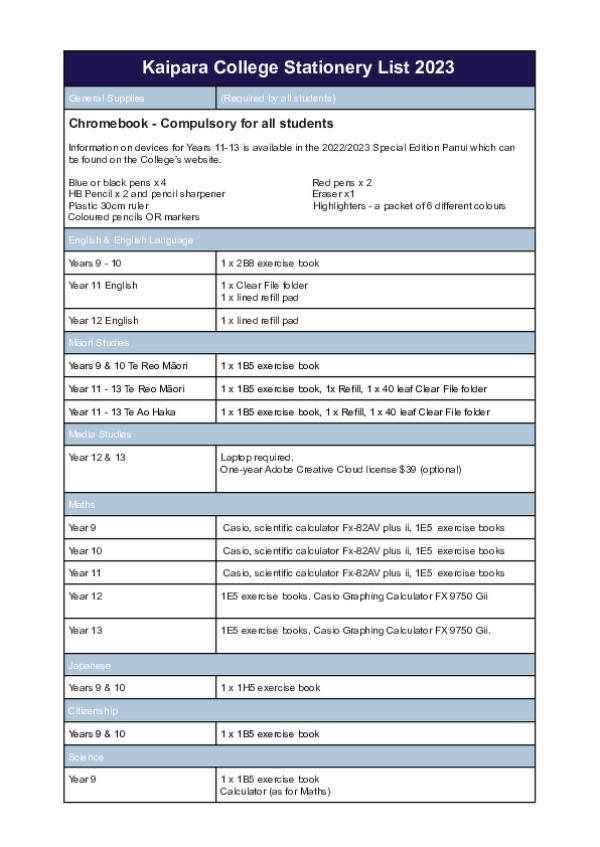 Share this article: