INTERNATIONAL STUDY
International Department Director, Mrs Sally Olsen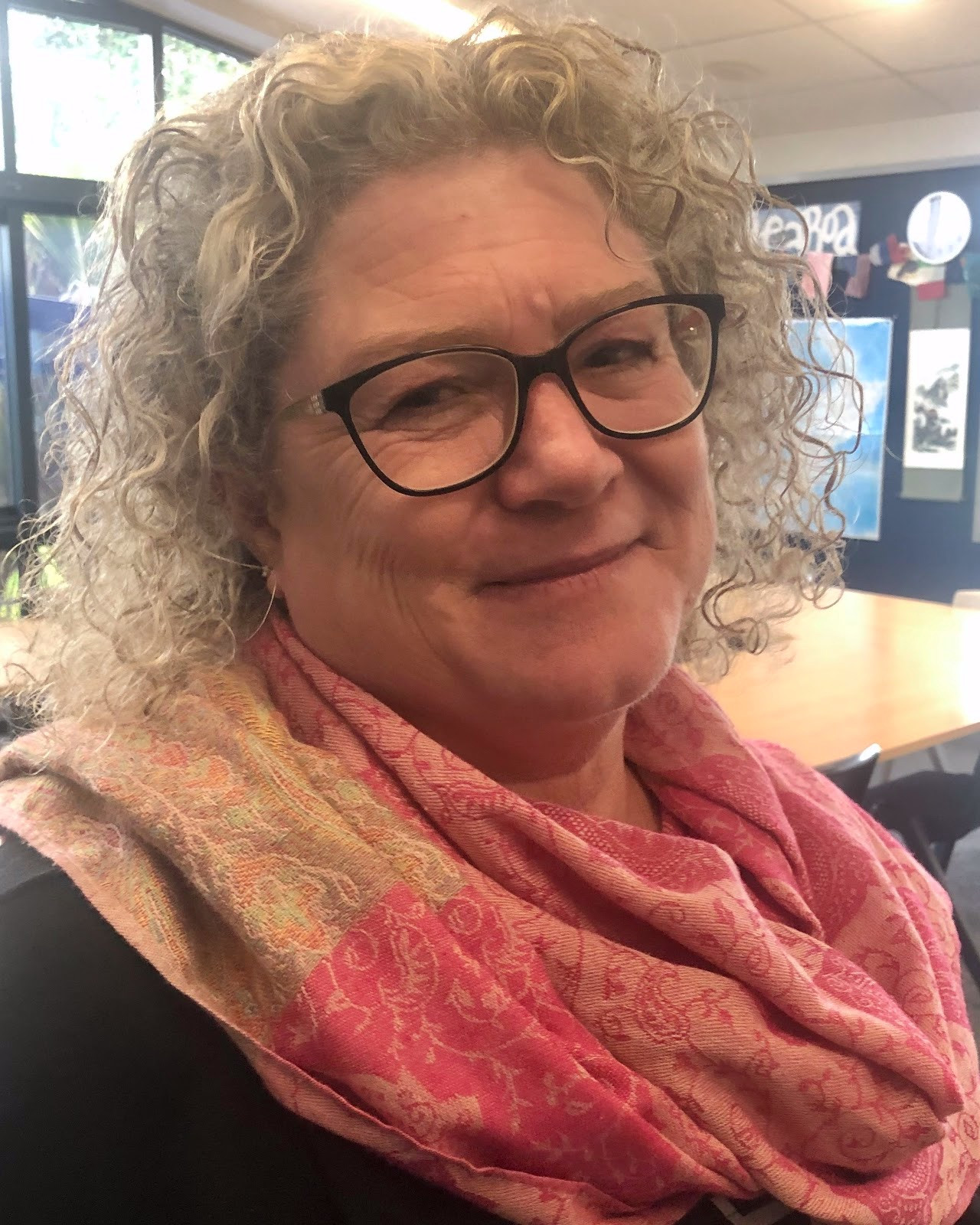 ---
Our rural and coastal environment is one that offers a unique kiwi experience for international students.
The nearby city of Auckland offers a host of cultural and entertainment opportunities for our thriving international department.
We pride ourselves on providing outstanding homestay accommodation and we work hard to integrate overseas students into the full life of the school.
International students are entitled to join any appropriate courses offered and gain NCEA qualifications.
Students are required to attend the college English Language course as part of their programme.
We accept international students with two clear expectations — That they make the most of the academic, cultural and social opportunities provided, and that they actively make the most of their New Zealand experience.
Welcome to Kaipara College
Kaipara College warmly welcomes international students. As well as offering a wide range of subjects and co-curricular activities, we offer many special features to meet the needs of students from other countries.
Students are welcome to our school either for short-term or long-term study. We provide an excellent English Language programme, a special system of pastoral care, and recreational activities which ensure that international students gain full benefit from their time in New Zealand.
Kaipara College is located in the town of Helensville, on the North West edge of Auckland. It is one hour from Auckland's International Airport and is a 40 minute drive from the center of the city. It has the best of the New Zealand countryside, while being very close to the city. Our students come from small communities and townships within the horticulture and farming regions, right on the edge of the city. People living in the area can easily get to the city and enjoy its facilities, while living close to beaches, golf courses and open spaces.






More


Information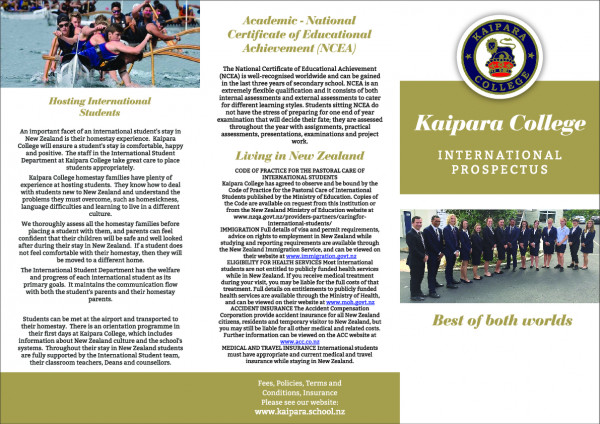 English language prospectus
24/7 Student Support
At Kaipara College we understand that supporting international students is an all day, every day responsibility. Our International Students Director may be contacted at any time by email at [email protected] or mobile phone on +64 9 420 8640 ext: 4.