NCEA Exam Tutoring Calendars
NCEA Exam Tutoring Calendars • Students • Kaipara College
This page is specifically for students sitting external NCEA exams over November 2018. It offers timetables of tutoring times available to senior students. To assist in getting ready for these important examinations, we encourage students to take advantage of these tutor times.
Students are reminded to sign in at the front office on arrival to the College and to sign out when they are leaving.
Unless arranged with their teachers or sitting an NCEA exam, students are not expected to be on campus furing this period.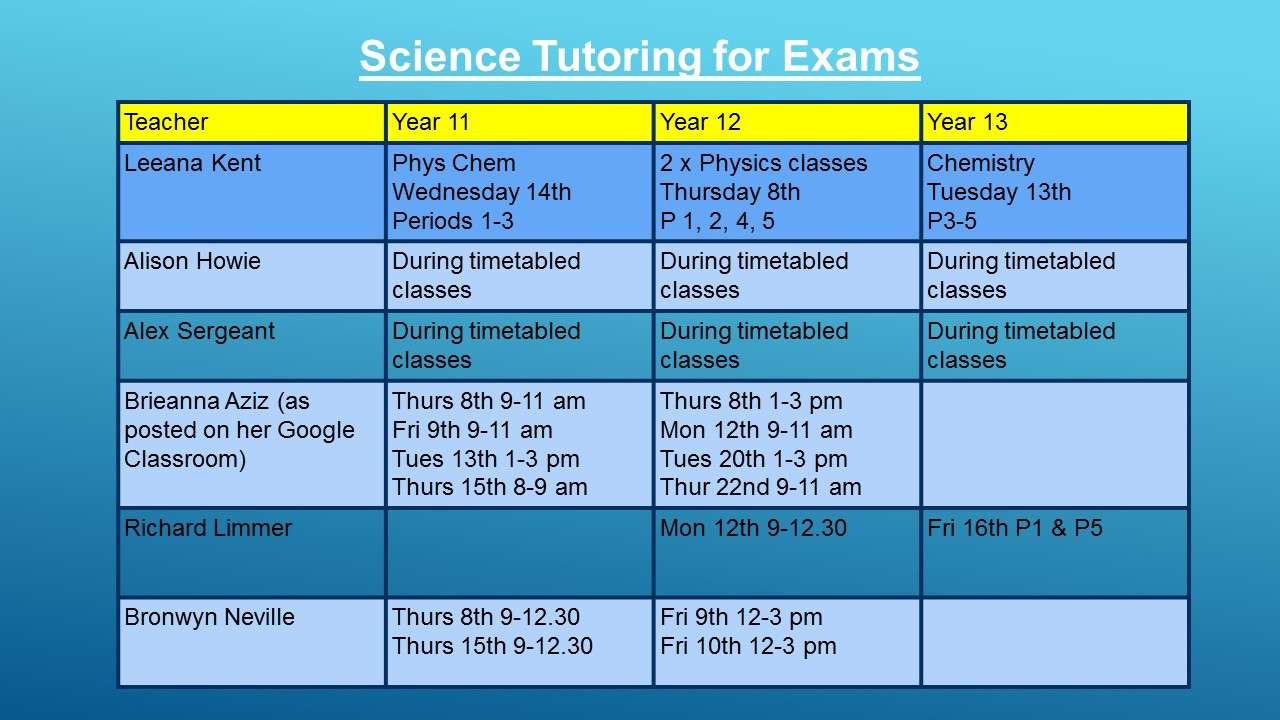 MATHEMATICS MONDAY 5 NOVEMBER
NCEA Level 1 Multivariate data (4 credits)
9am to 12 pm with Mr Lambert, room 33