Covid - 19 Update for Sports
27/5/2020 - With there still being certain restrictions around sports, there is still no set dates for when play will resume. Please see below an update for each sport, keep in mind that each sport is run by different associations and therefore some will have different policies to others.
Rugby - Training has commenced this week. Currently COMMUNITY sports are not to train in groups larger than 10, the rules are slightly different for schools, as we are considered one big bubble and training's are held here on site, at Kaipara College, we can train together as a whole team. Tentative dates for the season are looking to be kick off on 20th June, at this stage.
Basketball - Training has also started this week. Tentative dates for the season are the 10th June, this season will run for 9 weeks + finals.
Netball- North Harbour netball is following Netball New Zealand's guidelines and have suggested that no training is to commence until all of their Covid-19 health and safety guidelines and policies are signed off by their board. A tentative date for this was Tuesday 26th May. After this date we could possibly start training. It is looking like the season will start grading games which will run for 3 weeks from the 25th July with a 7 week round robin starting on the 15th August - 26th September.
Hockey - We have no confirmed season dates for Hockey as yet. We are in the process of getting the teams sorted, with girls hockey looking to have a trial on Thursday 4th June.
Football - We are currently discussing start dates for training. Season dates are to be confirmed.
We understand that this may be disappointing and frustrating for some of our students. We thank you for your patience during this time. In the mean time, please see below our policies and guidelines to safely start up our winter sports season again. We ask that if you do have a child who will be participating in any of the above sports, that you please read this carefully and adhere to them.
Kaipara College Sport Return to Training Guidelines
Contact tracing
• For training to resume, contact tracing must be in place for everyone involved in, or attending, any session. Contact tracing includes, but is not limited to, recording the full name of everyone attending training as well as start time and end time. Phone numbers and emails are recorded on our school system, each coach and manager has a copy of these details as well.
• To support contact tracing, coaches/managers need to record all attendees and take a photo of the sheet and email it to [email protected] immediately after each training.
• Contact tracing information will be held securely and be accessible at all times.
• Information should be held for 4 weeks after the training session has occurred.
Limited size of gathering
• Due to training within our school bubble and on school grounds, training will take place in full team numbers. This has been approved by the school principal, Steve McCracken.
• Managers, Parents, caregivers and siblings MUST NOT enter the school grounds. Please wait at your arranged pick up area outside of the college.
Cleaning and hygiene
• All participants should wash and dry their hands, or if not possible use hand sanitiser, before and after any activity.
• Each team will be provided with cleaning products to clean equipment, hand sanitiser as well as soap and paper towels for handwashing.
• Handshakes or similar contact should be avoided
• Equipment must be washed and cleaned before and after training.
• All teams are provided with the minimum amount of equipment required. Any gear other than balls must not be used until further notice.
• Sharing of equipment should not happen. Your allocated gear for your team is for your team ONLY.
• Participants should avoid touching their face and cough into their elbow.
• Caution should be exercised with common touch points (e.g. gates or doors) with hands washed or sanitised after using.
• Water bottles should not be shared under any circumstance. Everyone should have their own water bottle and no carriers will be provided this year.
• Spitting or other similar actions is prohibited.
Changing Rooms
• Physical distancing should be maintained
• Cleaning of changing rooms will occur after training. This has been arranged by the school.
• No players are to congregate in the changing rooms
Physical distancing
• Within our school bubble at Kaipara College, it is accepted that physical distancing cannot be maintained while training.
• Off the field or court all participants should maintain physical distancing of two metres whenever possible.
If unwell
• NO ONE should be participating or leaving home, if they are displaying symptoms of COVID-19 e.g. fever, cough, sore throat, shortness of breath, sneezing/runny nose or loss of smell, awaiting a test, or if required to self-isolate, this includes coaches, managers and players. We trust our coaches and managers with the right to refuse players if they feel they are unwell or displaying these symptoms. Coaches and managers need to record and report to either Israil Foreman, Meghan Oliver or Kim Brenchley, if this was to happen.
Israil 021360877
Meghan 021416270
Kim 021702005
• If you have any concerns about the above guidelines not being followed, please contact Israil Foreman IMMEDIATELY
PLEASE NOTE: Coaches you will need to cancel training & stay away from games if you have any of the above symptoms.
Please expect to have low numbers at training & games due to players not coming if they have symptoms. There is to be no pressure to be put onto anyone to turn up regardless of how minor their symptoms may be. You may well have to play games with a small team or default so please be prepared to do so. If you know you are going to have to default please let us know as soon as possible.
What's Been Happening
Netball 9/1
Hey guys, this is the Kaipara 9/1 netball team! This week we lost our game 27/21 but came close fighting, in the third quarter we were down 10 points but with determination and hard work the score bumped up. We have worked hard at trainings to try and improve all aspects on court and we are getting tighter as a unit as we get to know each other better.
Thanks
Netball 9/1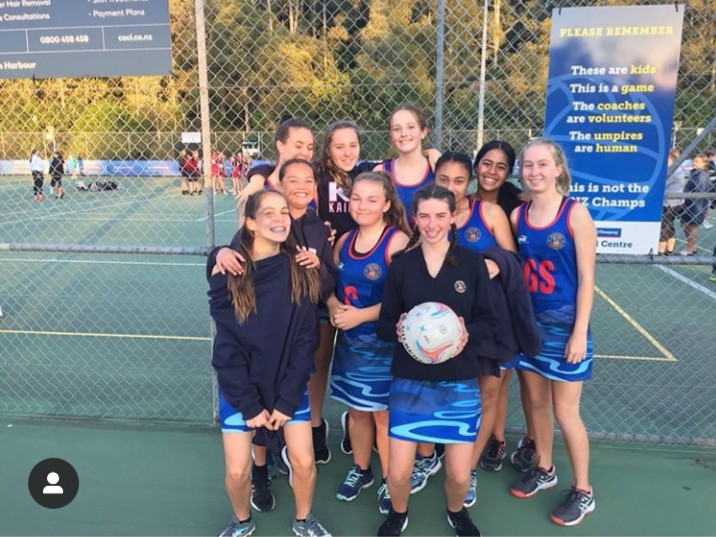 Sponsorhip
A huge thank you to our senior rugby squad sponsors for providing warm-up tees for our boys.
- Warkworth Digital Design & Print - Kim and Richard Batley
- Natures Creations - Helen and Matt Lees
- J & H Contractors - Justina and Dave Ruzich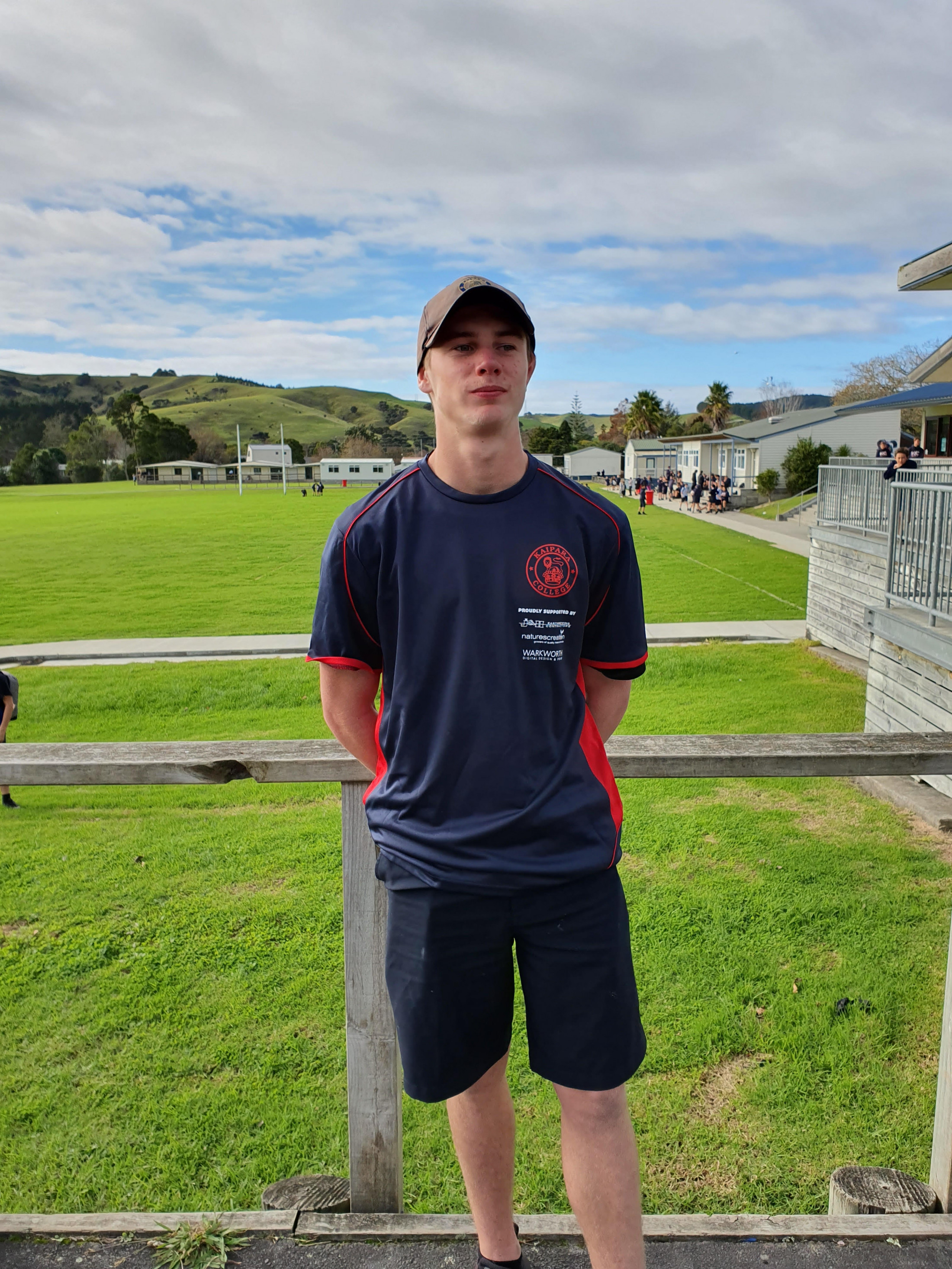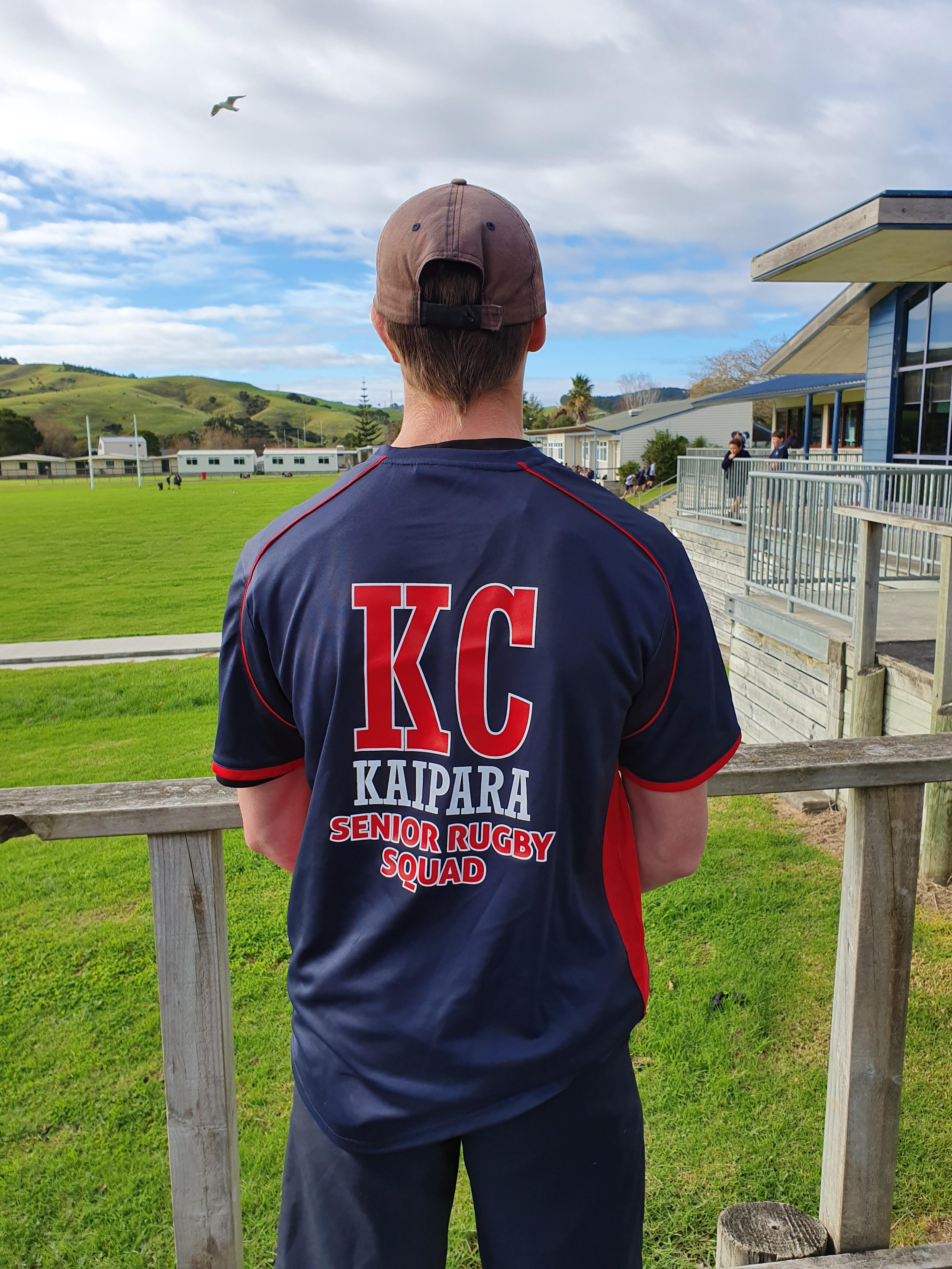 Basketball U17A
This season, we have really tried to establish a team culture around working hard for our spot in the A teams because there are 20 other people who also wanted your spot, already we have made 3 adjustments to the team with one player going from the C team, to the B team, to the A team in one season which in itself is a massive achievement and a positive outlook for the culture within the teams over the next few years.
The Kaipara U17A team is currently undefeated(was at the time of writing this). In the first game we defeated Rangitoto U17C 49-22. The second game we won against Takapuna Grammar 53-40. Game Three was against Kristen Navy 73-6. Most of the games are available on YouTube if you wanted to watch the boys, just search 'Kaipara Basketball'.
I got approached by the venue controller at a recent Rangers Game asking if I had a team that wanted to playing before the Super City Rangers NZNBL game on July 7th, of course I put forward this team so if you're not doing anything on that night come to the YMCA in Massey on June 7th, opportunities like this don't come along very often.
7th Grade Rugby
Kaipara 7th Grade Rugby Team showcased an exciting game against Westlake Boys in wet & windy conditions, going down 27-17.

The Players stepped up and took it to their opposition in a game that had it all, with both teams scoring 'Try for Try' right up until the very end, players digging in to show hard work, hustle & grind at the break down, blood noses and Chase King delivering a hat-trick of Tries, in what was a thrilling roller coaster ride of a game.

Our Thanks to the 1st XV Squad and their Coaching Team for the invite to train with, and become part of the wider Kaipara College Rugby Family last Thursday. It's certainly a pleasure to be part of a school's community culture that fosters support, shared learning, leadership and Pride – showing just what it means to play in 'Our' Kaipara Jersey.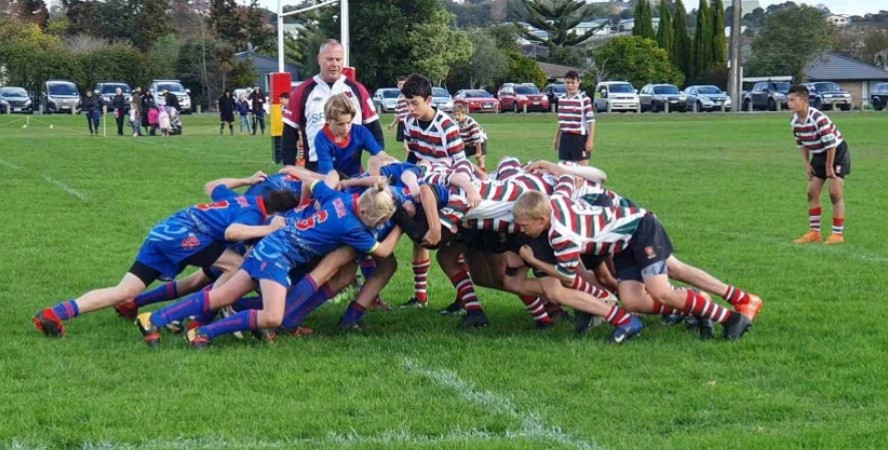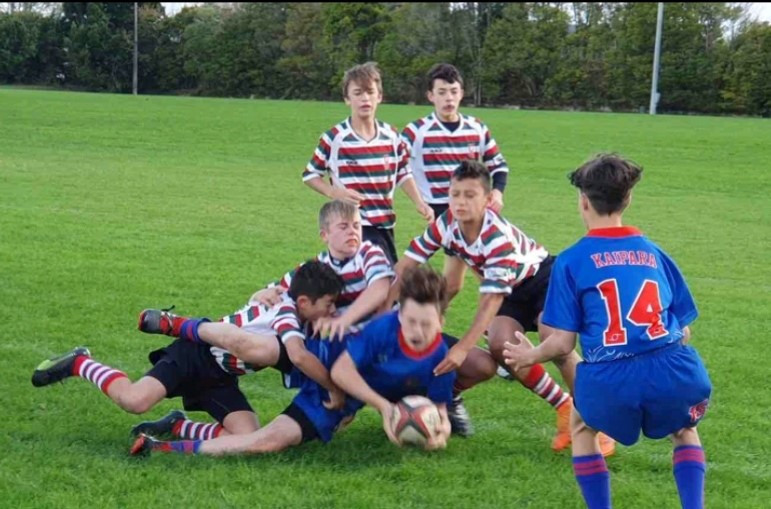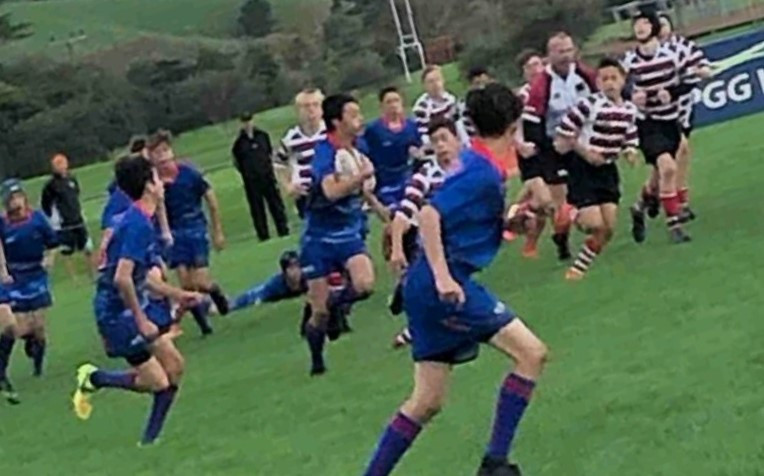 Girls 1st XI Hockey
So far this season our first eleven girls Hockey team has had a mixed bag of results: a win, one draw and two losses. We are fielding a relatively inexperienced team with 8 players new to the sport. However our 5 more proficient members are leading the team by example, with Amy Fisher currently the top goal scorer, having 10 goals already under her belt. A very recent addition to our team is Madison Goodger - who played her first game for us on Thursday night and first game ever in the goalie pads, thanks for stepping up Madie. Although the score was an 8 -2 loss, Maddie defended well against a seasoned Carmel side, saving numerous other goals and clearing the ball well.
The final goal of the night was quite a spectacular team effort. Amy Fisher tackled Carmel to gain possession of the ball, dribbled at pace up the left sideline, gave a solid pass across to centre forward Alesha Patterson -Moors who swept the ball across towards the goal where Jade Rollinson made an amazing run from the 23m line, sliding in to touch the ball into goal off the right post. Fantastic commitment throughout the whole game by all players.
It is really impressive to see how well the team continues develop and hone their skills while also gelling as a unit. Keep up the hard work and "Go KC!"
Boys 1st XI Football
This year the boys first XI has a wonderfully wide variety of skill sets and footballing experience. With 5 boys new to football, it provides an ideal opportunity for the more experienced players to develop their leadership skills on and off the field. Our first game has showed us we have some some work to do, but I am confident the boys are more than capable of rising to the challenge.
We look forward to seeing what the season has in store.


Term 2 News
Winter sports codes are in full swing now! If you are looking for results, we try to upload these on the sports Facebook Page as we receive them. You can also follow the sports Instagram page as well, here you will see short videos of the games and results. The name of both pages is Kaipara Sports.
New feature to our news section!!. Each week we will get some short blurbs, photo's or videos of our teams. These will give you a little insight to the teams, not only with how they are going but also who they are as a team. Watch this space!
Recent News
Netball Gold Coast Tour
Congratulations to our girls who represented Kaipara College over in the Gold Coast, Australia. The girls went over during the school holidays and had an experience of a lifetime! They had some stiff competition over there but coach Mako Wilson, said she was very proud and pleased with how they played. Their final placing was 3rd in the U18 age group! Well done girls, what an awesome achievement.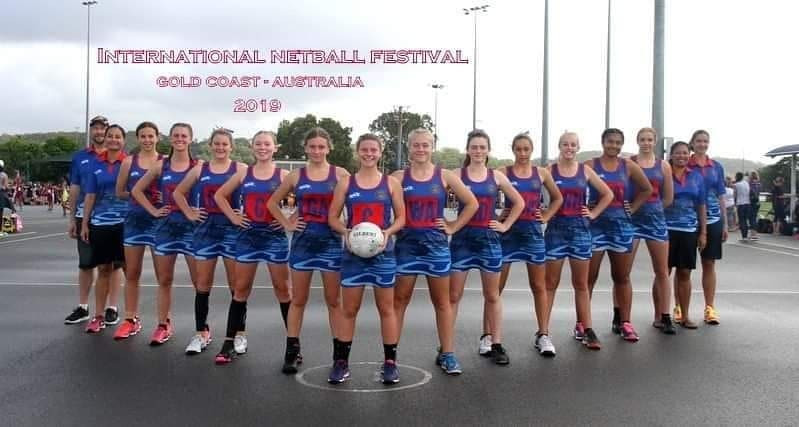 Moto X
During the school holidays some of our Moto X boys and girls attended the Motorcycle Trail Ride competition in Maramarua. Well done to all those who competed. Some of the results back are below.
Josh Uluinayau came 5th in his division
Alex Langdon came 4th in his division
Ezra Brydon came 6th in his division.
Well done boys and to everyone else who competed!
Swimming
Congratulations to Jaidyn Paul! Jaidyn recently competed in the NZ Division ll meet in Dunedin. He broke all his PB's in his heats and the finals and won two Bronze Medals. Has qualified to attend the NZ Age Group Meet next month in Wellington (he will be swimming amongst our country's top swimmers, including those who are heading to the 2020 Olympics, it will be a huge experience). He has also qualified to attend the NZ Short Course meet being held in October ( again swimming with the country's top swimmers) and he has qualified for more events at the NZ Secondary School Meet in Hamilton in September.
During the school holidays Jaidyn attended the NZ Age Group Swim meet. It was huge meet with over 600 swimmers aged between 13 and 18. To qualify for this event you need to swim a pretty quick race. Nerves got the better of Jaidyn and didn't swim to his best ability, however this hasn't deterred him and he knows what he wants to work on. His final ranking was 24th in NZ for 15 year old boys in the 50m back and 25th in NZ for 15 year old boys in the 200m back.
Well done Jaidyn! We wish you all the best for Wellington.
Softball
Shout out to Eli Heta!
Eli has made the training squad for the NZ Softball Developing Sox U15 Boys Squad who will meet in Wellington this weekend. 17 players from 36 will be selected to play in Brisbane in July from this camp. Eli is only 1 of 2 players selected from North Harbour for the squad.
Congratulations Eli and good luck!
Equestrian
Charlotte Treneary came 17th in the New Zealand Three Day Event CCN1* Championships held May 9-12. As with all equestrian events at this level, Charlotte was competing against adults including former NZ international representatives and her pony Kabo Pongo was the smallest in the competition. She is photographed here in the trot-up for the vets before the competition starts.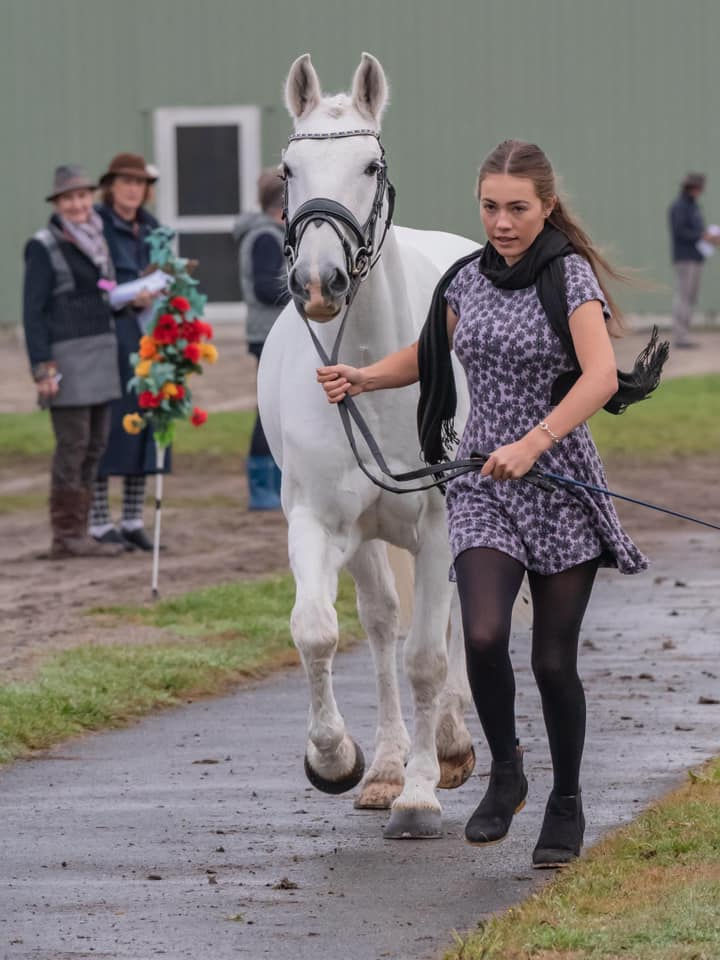 In April Charlotte Treneary competed at the Matamata Horse Trials winning the OJZ Under 21 CCN 80cm on Mirrabella Piper and coming 2nd in Stronghold CCN105cm. She is photographed here with Mirrabella Piper receiving her prizes from the sponsors. As part of her prize haul, Charlotte also won a lesson with NZ international Samantha Lissington.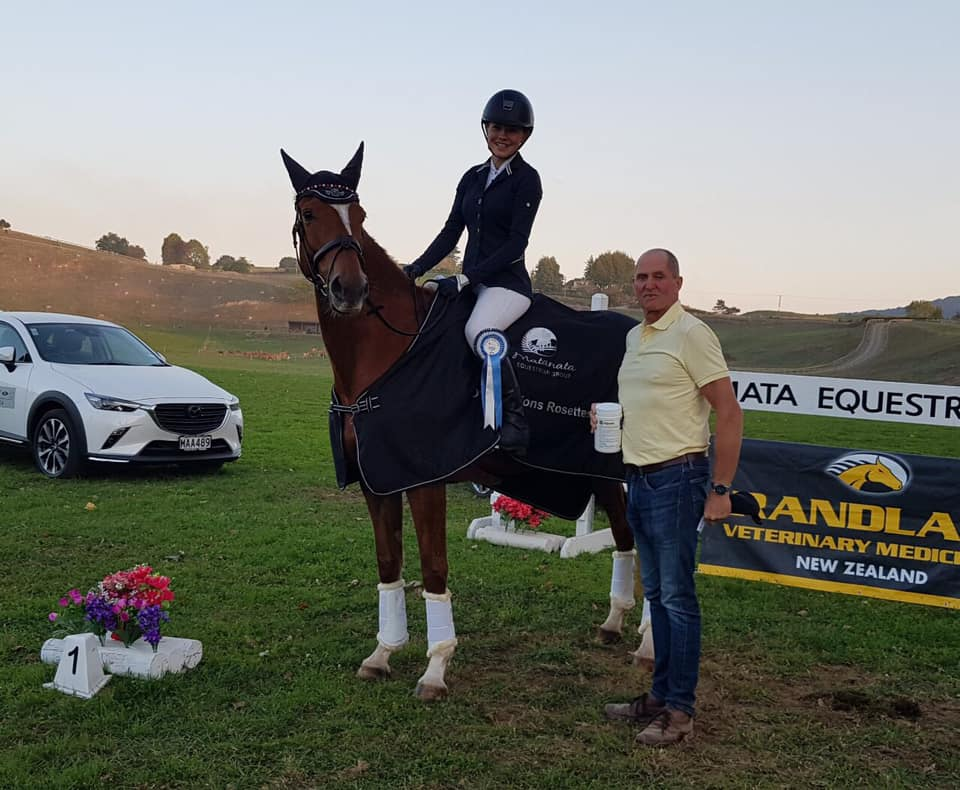 Keeva McCambridge ended the season on a high winning the Junior Rider class & coming 9th in the Rookie Rider Trainer Championship at the Show Jumping Waitemata Grand Prix Show. She is pictured here on her mount Hey There Delilah HH. Keeva received two lessons with one of NZ's top coachs Jill Ullrich as part of her prize for placing in the Trainers Championship.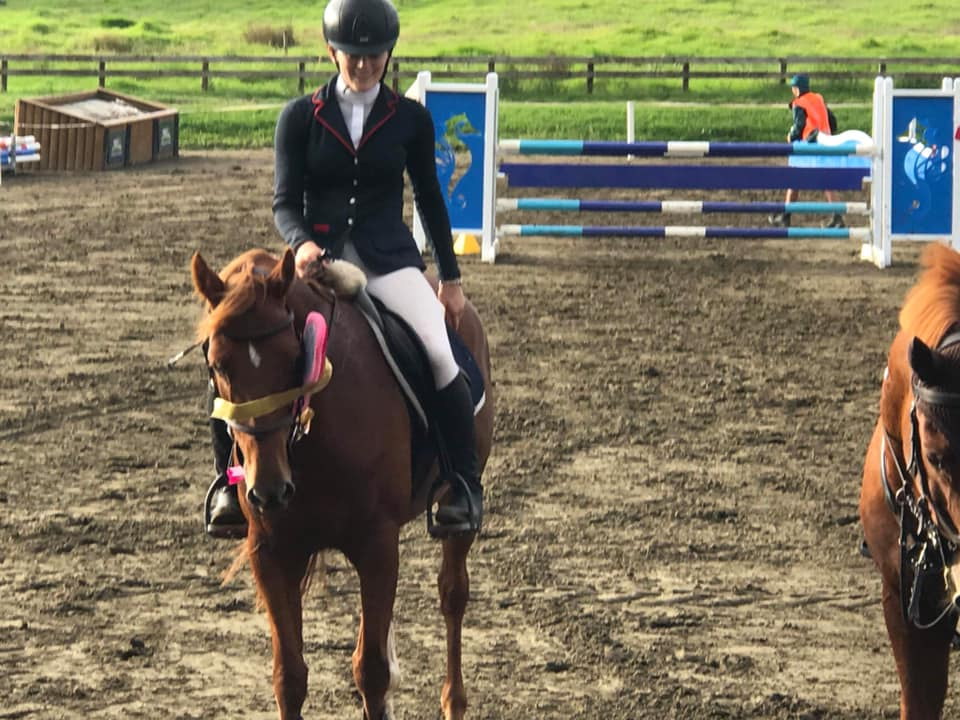 The Winter Series has begun and at the first competition with over 150 entries on Sunday 19th June. This is open competition and Kaipara featured in the winners circle all day. Highlights were Mikayla Chalmers winning the Pony 1.10cm & 2nd in the 1.05cm, Charlotte Treneary winning the Horse 1.05cm & 1.00cm and in the Pony 95-100cm we had Stacey Thompson, Daisy Kerton & Mikayla Chalmers all placing next to each other! Pictured is Mikayla Chalmers on her pony SLC Golden Phoenix.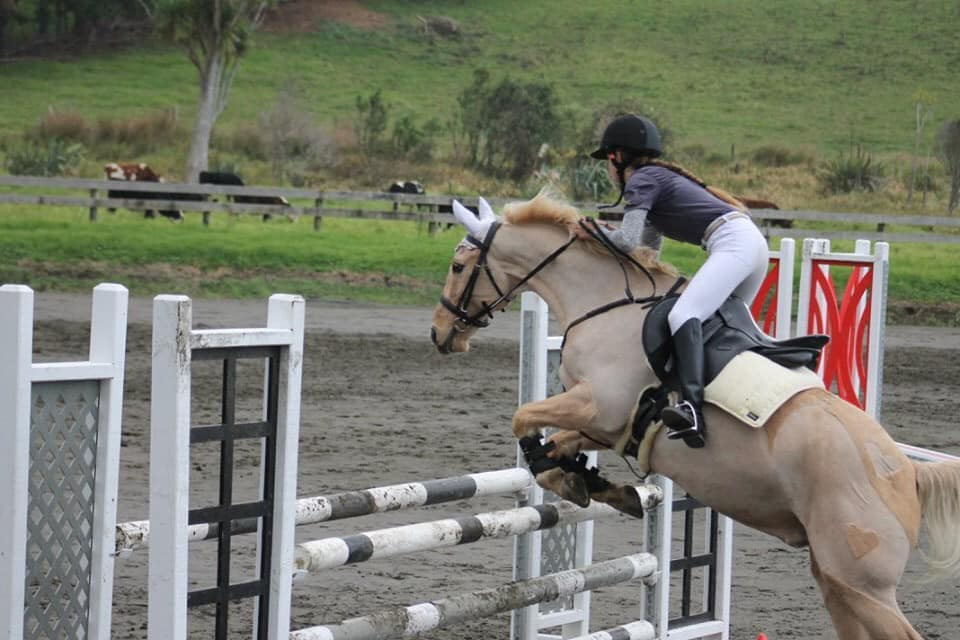 Rounding Up Term 1 Sports
Wow what a busy Term 1 we have had! This term we have produced some amazing acheivements, with new events, school records being broken to winning national titles.
Athletics
To start the term off with a hiss and a roar was the introduction of a full school Athletics day. This was incorporated with the new House system. What an awesome day it was too! Students who attended were encouraged to wear their House colours, which was fully embraced by the students. The day was split into two events, the Heptathlon (which was compulsory for all students in certain PE classes and then open to anyone who wanted to enter a more competitive competition), alongside this we ran a non-competitive athletics day. Well done to all those who gave everything a go, it was so encouraging to see! The day was finished off with a Teacher vs Student relays, tug of war and a 'Chant off'. The overall event winning House was McKenzie house!
Congratulations to the following students who are our Heptathlon Champions for 2019.
Senior Boys
1st Jordan Cowper, 2nd Max Teuruaa, 3rd Joshua Andrew
Senior Girls
1st Molly Oliver-Chambers, 2nd Danielle Binks, 3rd Sarah Davison
Intermediate Boys
1st Jacob Smith, 2nd Oscar Oliver-Chambers, 3rd Theo Smales
Intermediate Girls
1st Angelina Zickert, 2nd Brooke Ross, 3rd Jessi Wells
Junior Boys
1st Andre England, 2nd Xavier Samson, 3rd Peter Horvath
Junior Girls
1st Daisy Oliver-Chambers, 2nd Stella Anderson, 3rd Lillie Reid-Evans
From here students were selected to compete in the North Harbour Champs.
We had 22 students compete at the North Harbour athletic competition held at the Millennium Institute.
We had 2 outstanding performances. Stella Anderson broke our school high jump record for junior girls, which she set during the heptathlon, by clearing 1.55m and came 1st at North Harbour. Angelina Zickert broke the intermediate girls 100m record set in 1990 by running her heat in 12.91 seconds. She also won the final.
Here are our top results:
Juniors:
Stella Anderson 1st in high jump, 2nd in triple jump
Daisy Oliver-Chambers 1st in 300m, 4th in 100m
Lillie Reid-Evans 3rd in long jump
Jenna Evans 6th in long jump
Troy Shaw 7th in discus, 7th in high jump
Intermediates:
Angelina Zickert 1st in 100m, 1st in long jump, 3rd in 200m
Brooke Ross 3rd in high jump, 5th in 400m, 6th in javelin
Molly Low 3rd in long jump
Tia Anderson 5th in shot put
Oscar Oliver-Chambers 5th in 800m
Jay-Jay Clarke 6th in 100m, 8th in long jump
Seniors:
Trae Oxborough 1st in high jump
Max Teuruaa 2nd in long jump, 4th in discus, 5th in javelin
Molly Oliver-Chambers 2nd in 400m, 7th in 100m
Karl Ruzich 3rd in shot put, 6th in javelin
Kendrah Smith 4th in javelin, 6th in shot put
After North Harbour, we had the Auckland Champs. Congratulations to the following students who placed.
Max 2nd long jump
Stella 2nd high jump
Daisy 3rd 300m hurdles
Angelina 3rd in 80m hurdles
And finally, Daisy Oliver-Chambers, Jay-Jay Clarke, Angelina Zickert and Max Teuruaa were selected to represent the school and North Harbour at the North Island Secondary School Athletics Champs in Tauranga. These were their results.
Daisy Oliver Chambers:
4th in U16 300m Hurdles & set a school record.
8th in Junior 300m race and broke the school record.
Stella Anderson:
9th in triple jump
10th in high jump
Angelina Zickert:
competed well in the 100m & 80m hurdles but unfortunately didn't make finals
Jay-Jay Clarke:
7th in 100m
14th in Long Jump
Max Teuruaa
7th in Javelin
9th in Long Jump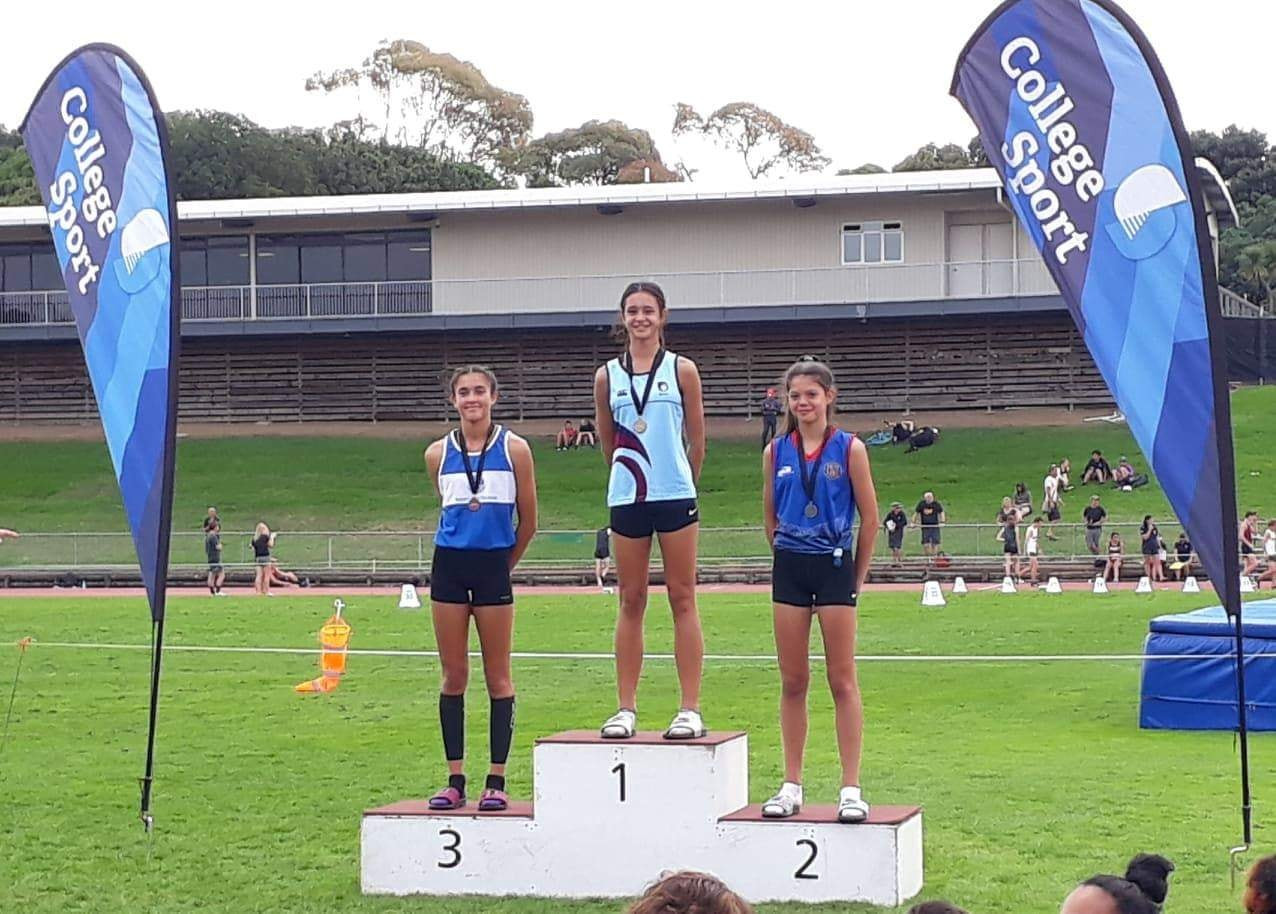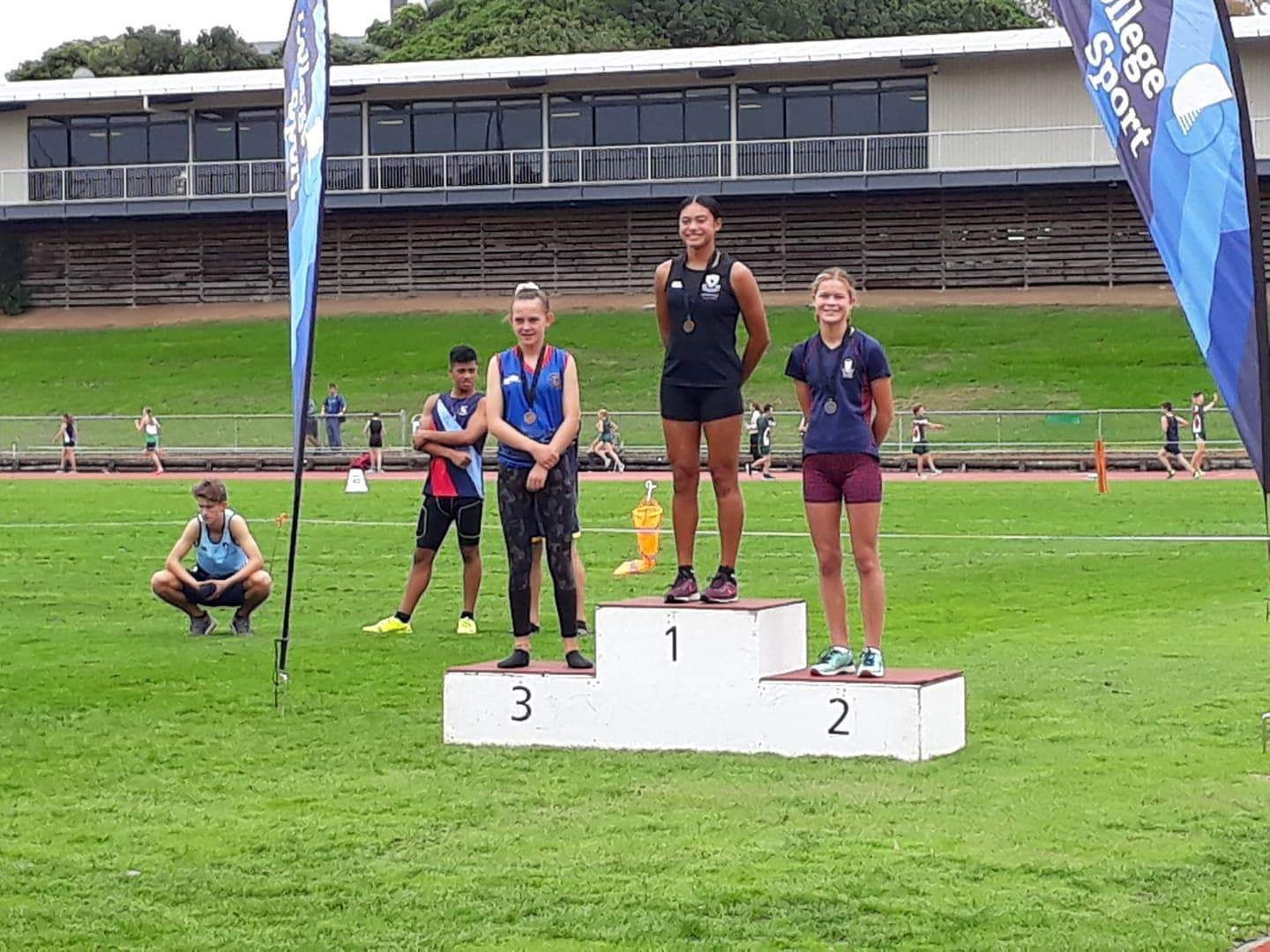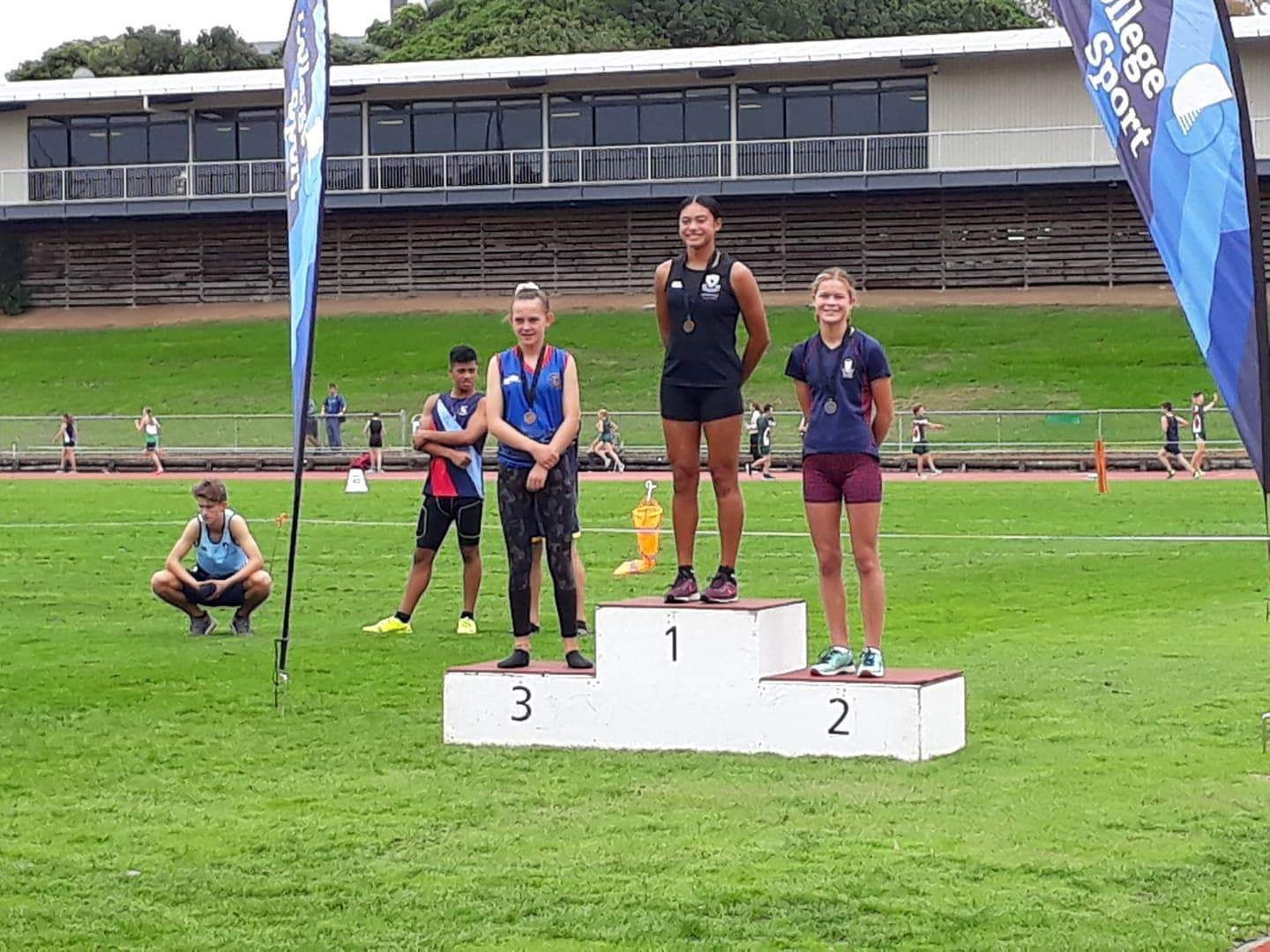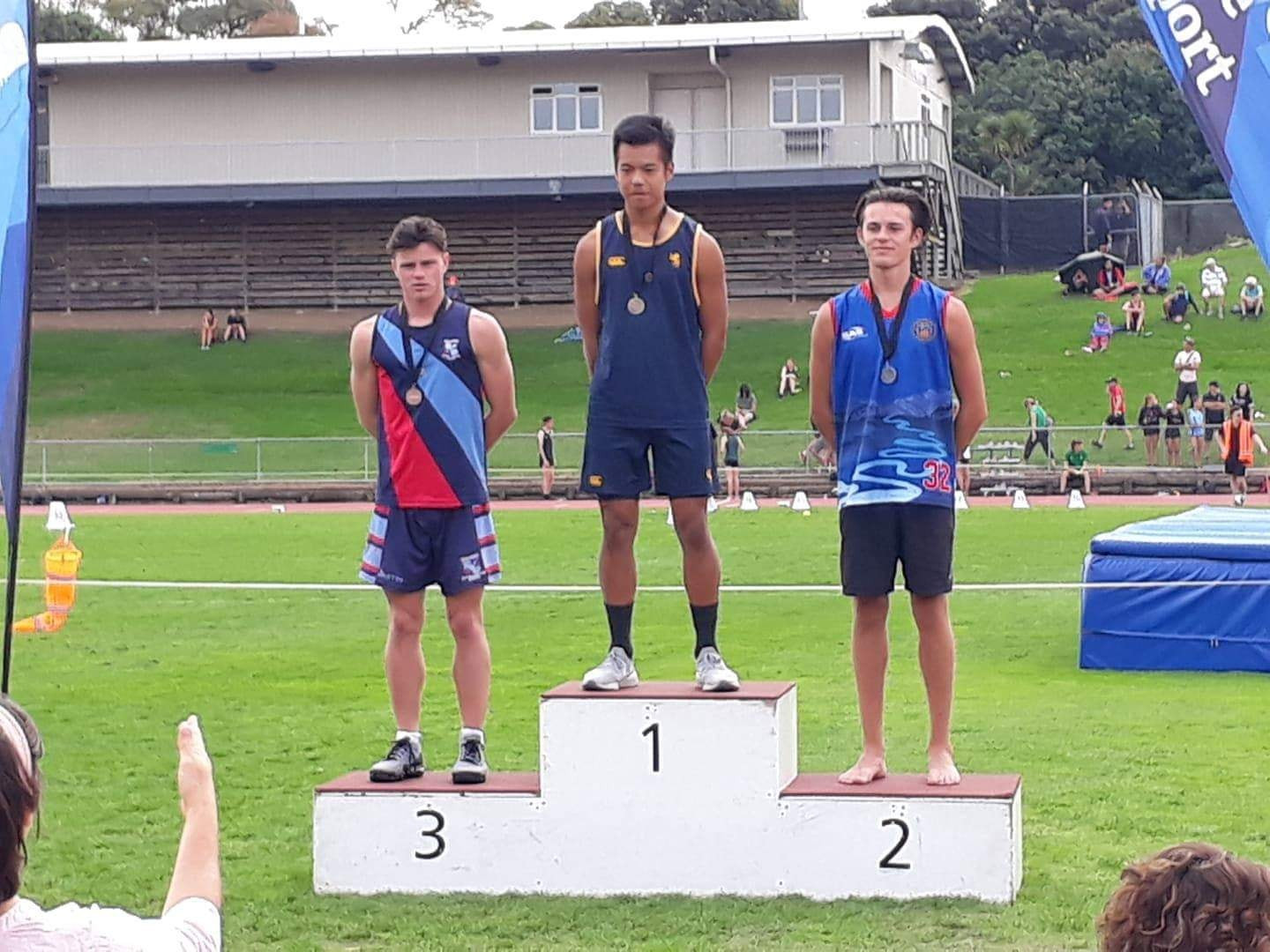 DRAGON BOATING
This year we decided to enter our Waka Ama nationals crew into the Auckland Secondary Schools Dragon Boating competition. Kaipara has not had a team in for some time, but for those who don't know our history around Dragon Boating......well we are pretty awesome! and we still are!
Congratulations to our team who took out the whole competition! None of our paddlers had ever raced in a Dragon Boat before, but you would not have known! Well done team!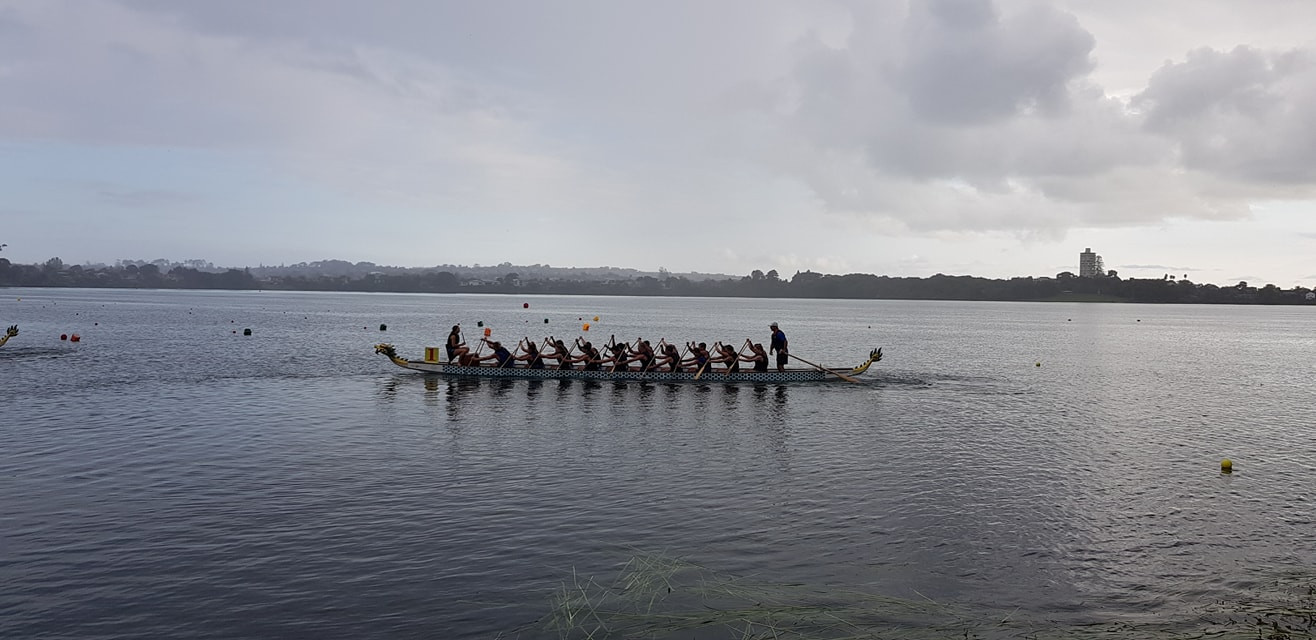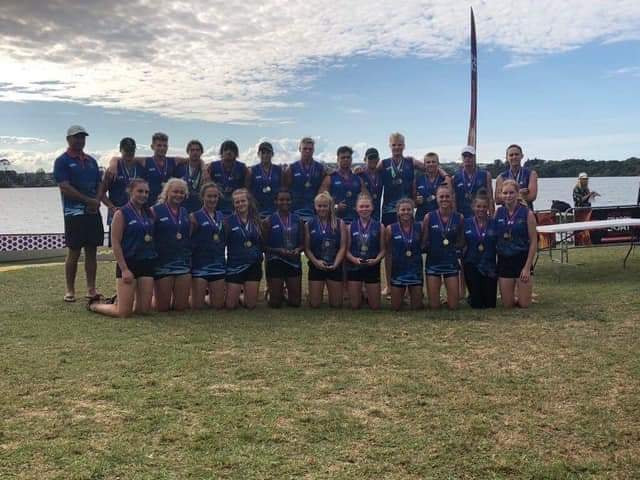 WAKA AMA
During the week of 25th-29th March we competed in the New Zealand Secondary Schools Waka Ama Championships. This year we competed in the W12 J19 and J16 mixed 250m race, W6 J19 and J16 boys & girls 250m and 500m races. All teams put in the most amazing efforts!
After day 1 we had a silver medal, won by our J19 mixed team in the W12 250m race. Congratulations to Molly Oliver-Chambers, Jamie Allen, Kendrah Smith, Kayla Walker, Abby Rose, Neve McKenzie, Gwyllym Leslie, Jordan Cowper, Angus O'Sullivan, Jordan Cowper, Jake Neville and Kayden Unkovich!
At the end of day 2 we had all 4 teams through to the semis
Day 3 all 4 teams advanced to the finals with our;
J16 competing in the 500m final
J16 Girls in the 500m final
J19 Boys in the 500m & 250m final
J19 Girls in the 250m final
Friday was finals day! Congratulations to every team who competed! You should all be super proud of yourselves for what you had achieved over the week! A extra big congratulations to our U19 boys who a national title holders! Placing 1st in the W6 250m Champ Final!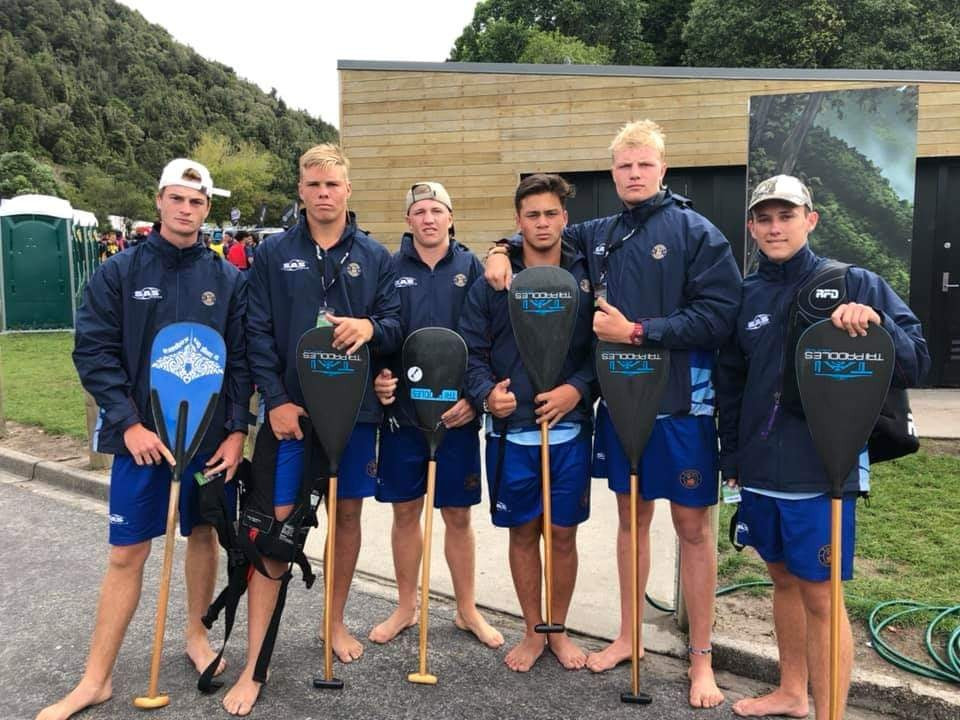 Finally to round off the Waka Ama summer season, we entered a team in the Great Waka Ama Race. This is usually for Auckland Universtity teams, of which there were 11 that we were up against.
The race consisted of a team of 6, paddling 5km from Takapuna beach to Rangitoto Island, 4 out of the 6 had to then run 8km in total up and down Rangitoto and then all 6 paddle the 5km trip back to Takapuna. Our team slogged it out and all their efforts paid off as they placed 1st! Congratulations to Gwyllym Leslie, Abby Rose, Molly Oliver-Chambers, Jordan Cowper, Jamie Allen and Oscar Oliver-Chambers, spectacular results guys.
NETBALL
Congratulations to Danielle Binks who has achieved an amazing goal this term. Danielle has been selected to play for the Beko Northern Marvels Netball Team who are the curtain raiser to the Northern Mystics. What a fantastic acheivement! Watch this space people!!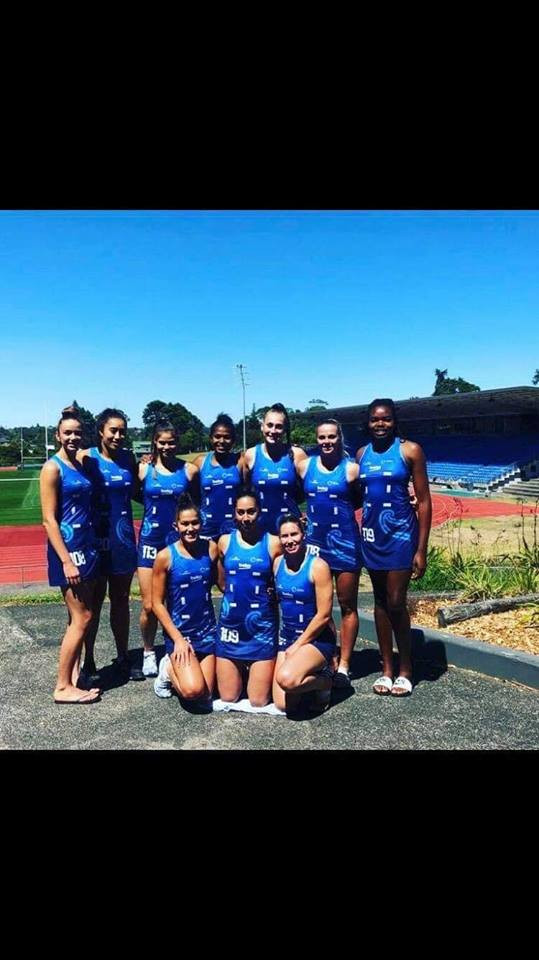 CANADA RUGBY EXCHANGE
We were contacted about hosting students from Salmon Arm Secondary school in Canada, for a rugby exchange. They brought over both their boys and girls 1st XV to compete against us and several other schools around the North Island. This event was a nostalgic event for a few as Salmon Arm Secondary school was one of the schools that Innes Kerr-Taylor took our 1st XV over to back in 2001. During their stay we played a fun game against them finished with a get together and prizegiving at the Parakai Pools. Thank you to all the families who hosted this team, we are very grateful!
PRE-SEASON SPORTS EXCHANGE @ WAITAKERE COLLEGE
This year we were given the opportunity for a pre-season sports exchange with Waitakere College. We sent our 1st XV, both the girls and boys 1st XI Football teams, Senior One Netball and 9/1 Netball, Junior and U19 Basketball teams to play. It was an excellent and fun day had by all and we would like to take this opportunity to thank the amazing sports department at Waitakere College for organsing this, as well as a big thank your to the whole school for hosting us.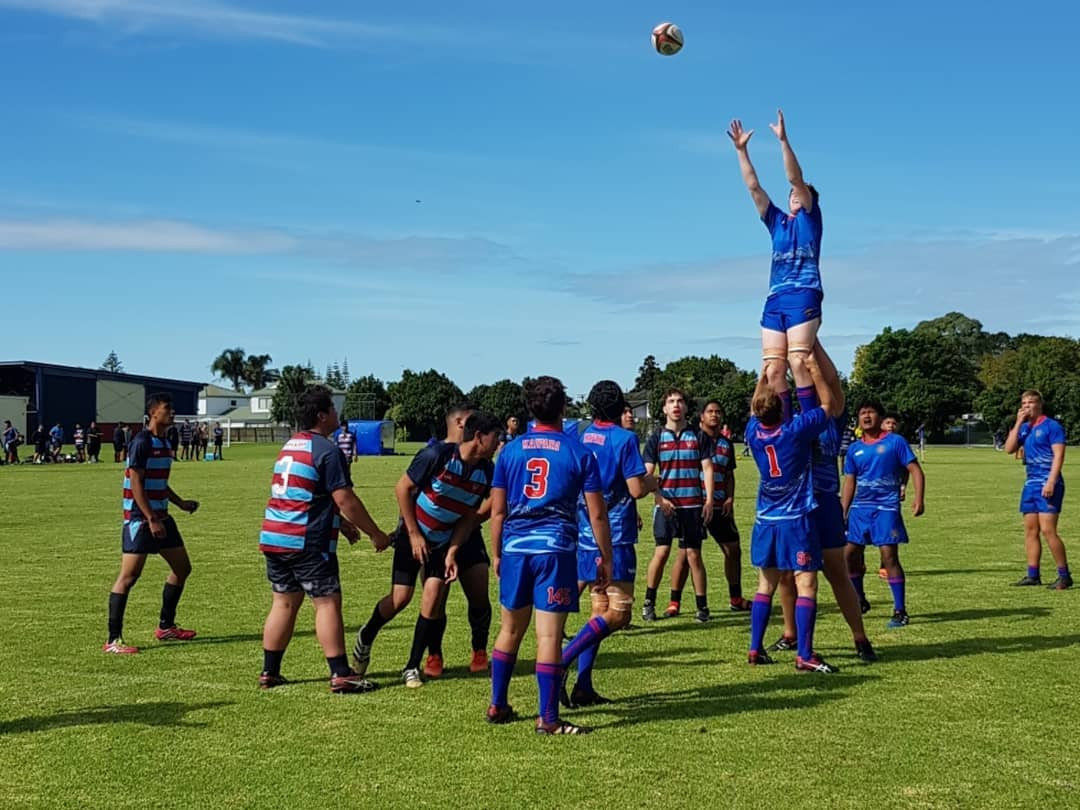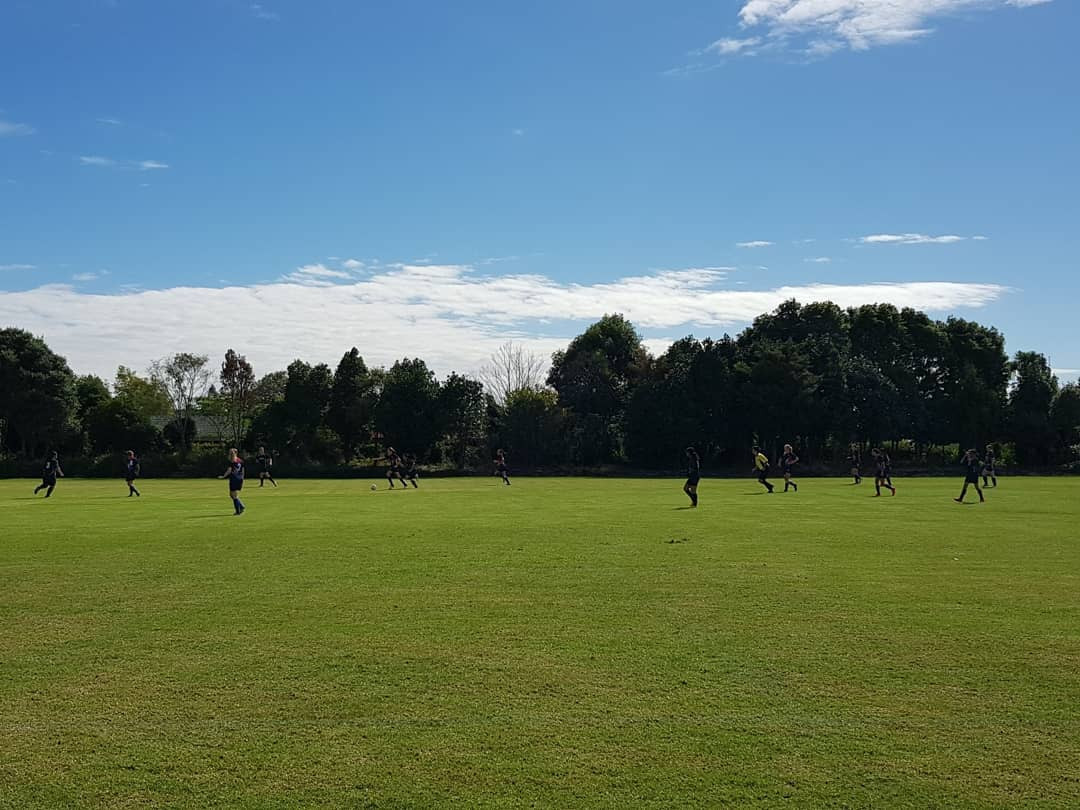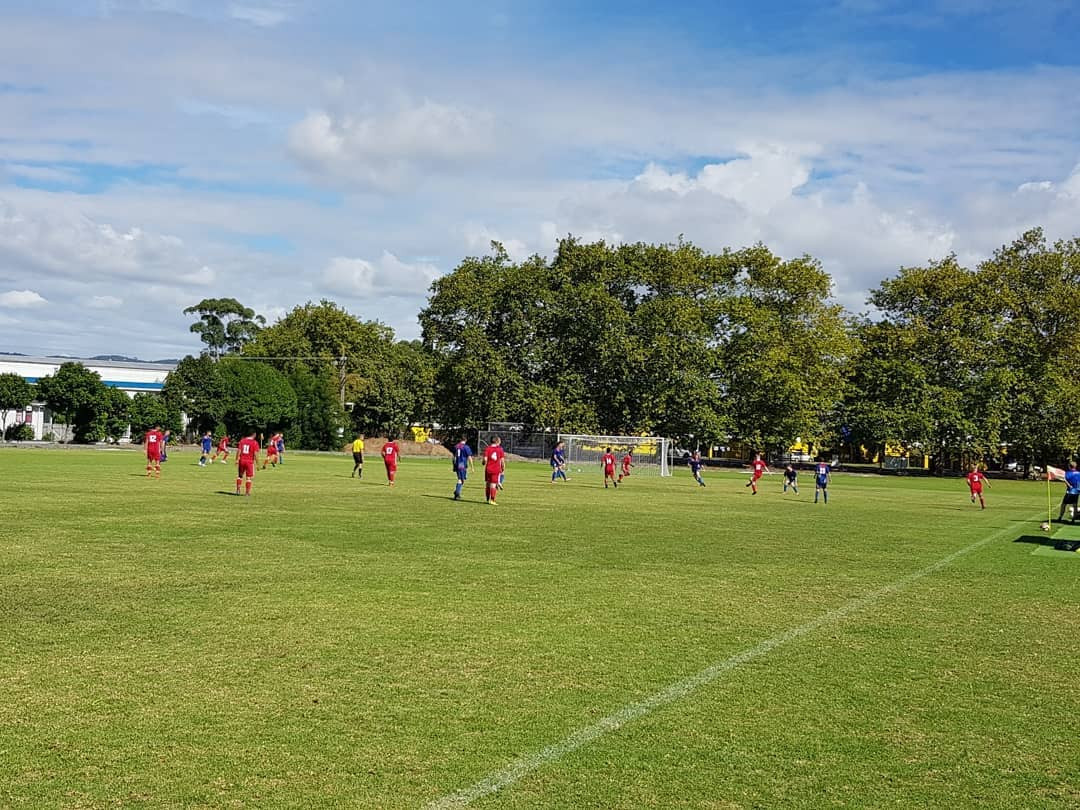 MOTO X
Congratulations to Logan Miller for coming 5th in round 1 out of 4, in his 125cc class at the Northlan Motor Cross champs! Also well done to Josh Uluinayau, Ezra and Aria Brydone competed in the Tauranga Motorcycle club challenge. Josh placed 18th overall, Ezra 28th and Aria placed 7th in the girls class.
That's a wrap for term 1! Thank you to all our parent supporters who have been there at all the above events, who have also helped with transport and organising, we couldn't do it without you!
To all our students, thank you for all your hard work and have a safe and relaxing break! We will see you next term, ready to start the winter sports season!
From the Kaipara College Sports Department!









Rugby News
Congratulations to Ben Clarke, Jordan Cowper and Ethan Scott for making the North Harbour U16 Rugby Reps team. Well done boys!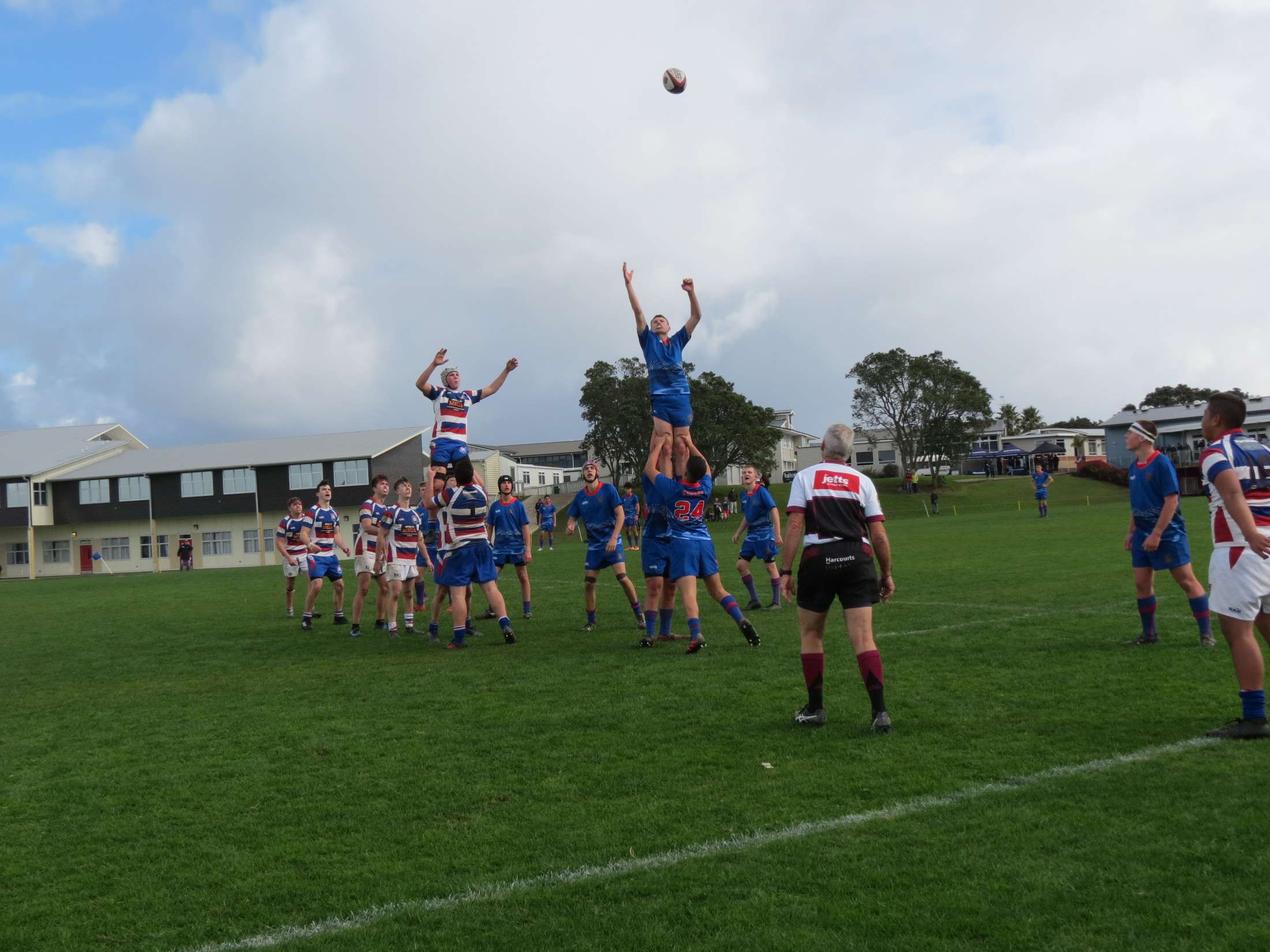 Girls Rugby
Ex Kaipara College students, Sativa Tarau-Peehikuru and Malia Hemehema, making their mark in the girls rugby world
Sports News • Sports • Kaipara College