Latest News & Events
Latest News & Events • News & Events • Kaipara College
This is the page for the very latest news and announcements. Catch up on student achievements, school event updates and the principal's vlog. The latest news and events page will continue to change.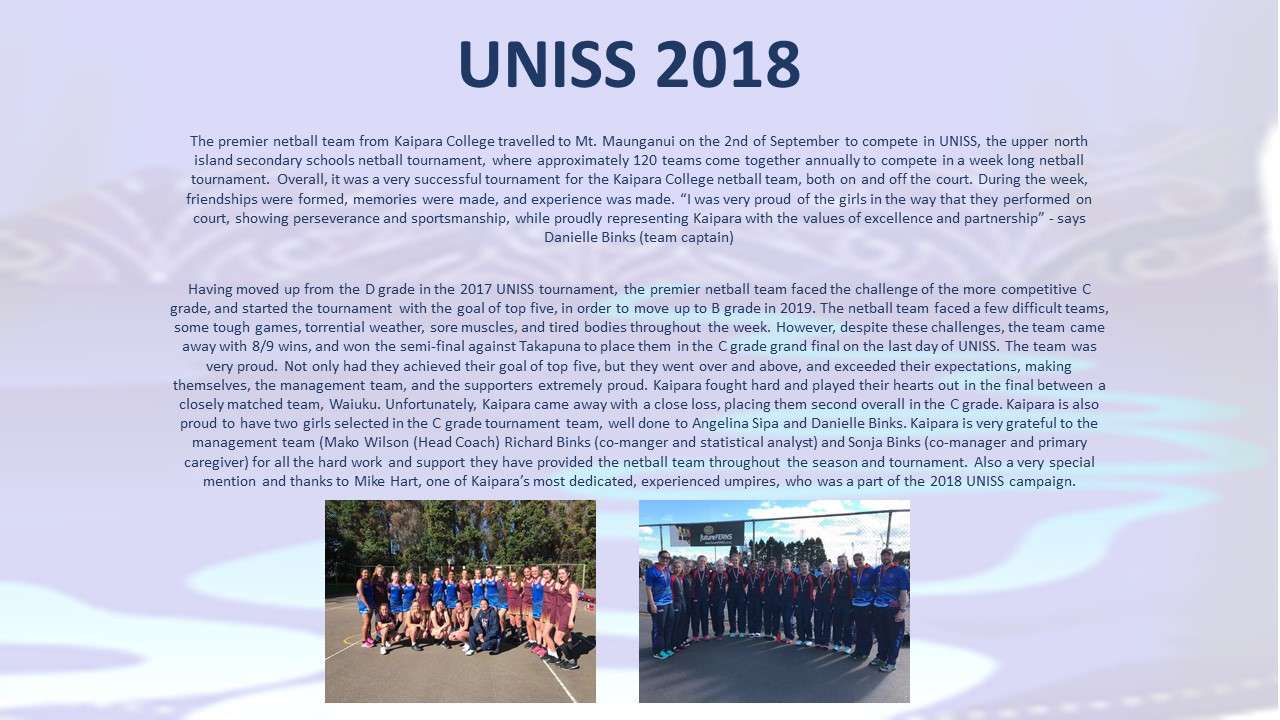 Te Wiki Toi Auaha 2018
A week of celebration
2019 Gateway Information Evening
Wednesday 17 October 2018 7pm
Kaipara College School Hall
This evening is for students who will be in Years 11 to 13 in 2019
The Gateway programme gives students the opportunity of work experience in an area they would like to pursue when they leave College. It is important Parents/Caregivers and students come along and hear what Gateway has to offer our students, with an opportunity to ask questions about the programme. The Gateway Application Form will be handed out on the night.
Principal Steve McCracken's vlog 24 September 2018