Latest News & Events
Latest News & Events • News & Events • Kaipara College
This is the page for the very latest news and announcements. Catch up on student achievements, school event updates and the principal's vlog. The latest news and events page will continue to change.
NCEA Fees Notice
On 13th May 2019, the Minister of Education made an unexpected and significant pre-budget announcement around NCEA.
Fees will no longer be charged for participating in NCEA and New Zealand Scholarship.
https://www.beehive.govt.nz/release/removal-fees-and-stronger-ncea
At Kaipara College this means we will stop collecting fees from New Zealand domestic students who are entering for NCEA and New Zealand Scholarship. For those students who have yet not paid, we have removed the NZQA fee from your account.
For those students who have already paid, we will re allocate your payment to unpaid charges on your account.
If your account is currently fully paid we will add this to your credit balance. This credit can be used for any upcoming trips or fees or the School Ball.
Proposed Enrolment Scheme Consultative Meetings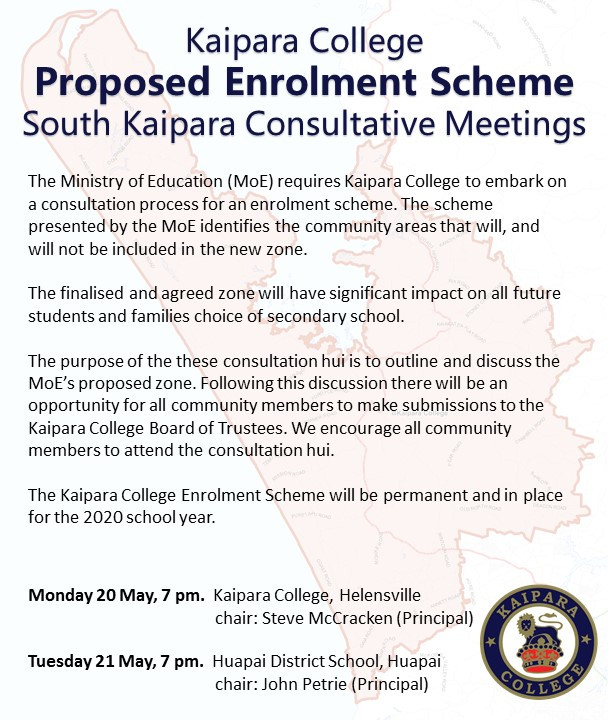 Principal Steve McCracken, vlog 14 May 2019
Kaipara College Bus Notice ( 2 May 2019 )
There are some small changes to certain buses that will be happening from next week.
It is no longer necessary to run the Inland Loop bus in the afternoons. The students that live along Inland Road on the way to Kaukapakapa will now catch the the 5562 from school and be dropped off as normal. Those students that live on the highway between Helensville and Inland Road will now catch the 5560 and will be dropped off as normal.
The 5550 (Waioneke Express) will now only travel as far as Tuparekura in the mornings and afternoons. Those students living further up South Head will change to the 5553 in the afternoons and dropped off as normal. In the morning the 5553 will pick up the students in the normal places and transfer them to the 5550 at Tuparekure and they will be taken into school as normal.
The 5559 will revert back to dropping Kaipara College students at Kaukapakapa School in the mornings. The 5560,5561 and 5562 will accept students at Kaukapakapa School and bring them to Kaipara.
There is no need to change bus cards. Please note that Ritchies have advised that students are not allowed to get on a bus to visit friends as it may result in potential overcrowding on certain runs. Thank you.
We hope these changes are clear. The students involved have been informed.
If you require any further information, please call Ritchie's Helensville Depot on 09 4206091.
Bus Network health and safety compliance.
Tonight students will be bringing home a Kaipara Bus Network health and safety agreement. This needs to be signed by the parent / caregiver and returned.
This agreement must be completed for all students in the school. The health and safety guidelines apply to daily trips to and from school. They also apply for all school trips, events, activities and sports.
It is important that all sections are completed by the student and their parents/caregivers.
Deputy Head Student, Angus O'Sullivan vlog 20 March 2019
Principal, Mr McCracken is away from College this week. In his place Deputy Head student, Angus O'Sullivan shares his thoughts with a student vlog.
Canadian Rugby teams visit Kaipara College
Kaipara College welcomed two teams from Salmon Arms, Canada to our College on 18 March, 2019.
Both our boys and girls teams were definitely tested by the skills and competitiveness of our visitors.
It was great to see so many students and community members at the event and now we look forward to a successful year across all the grades.
The videoing and editing by Mr Zac Dickinson and his team of students.
2018 NCEA Confirmed results

Principal Steve McCracken's vlog 11 March 2019
Danielle Binks and the Northern Marvels
Danielle Binks was awarded the Principal's Pin during the senior assembly on 6 March. The Principal's Pin is awarded to those students who achieve excellence in any area of academic, sports, arts and culture or community life. This usually means performing at a national excellence level.
Danielle's second Principal's Pin is awarded for gaining representative status in netball. Danielle has been selected into the 2019 Northern Marvels netball squad of 14. Only ten players are named each for the game along with players who are rested from the mystics each week. So for Danielle to make the court is huge, she has achieved this. There are three other college students named in the Marvels alongside Danielle.
Danielle is now under the High Performance talent ID of Netball NZ. They will keep a close eye on her training and development over the next few years.
Congratulations Danielle.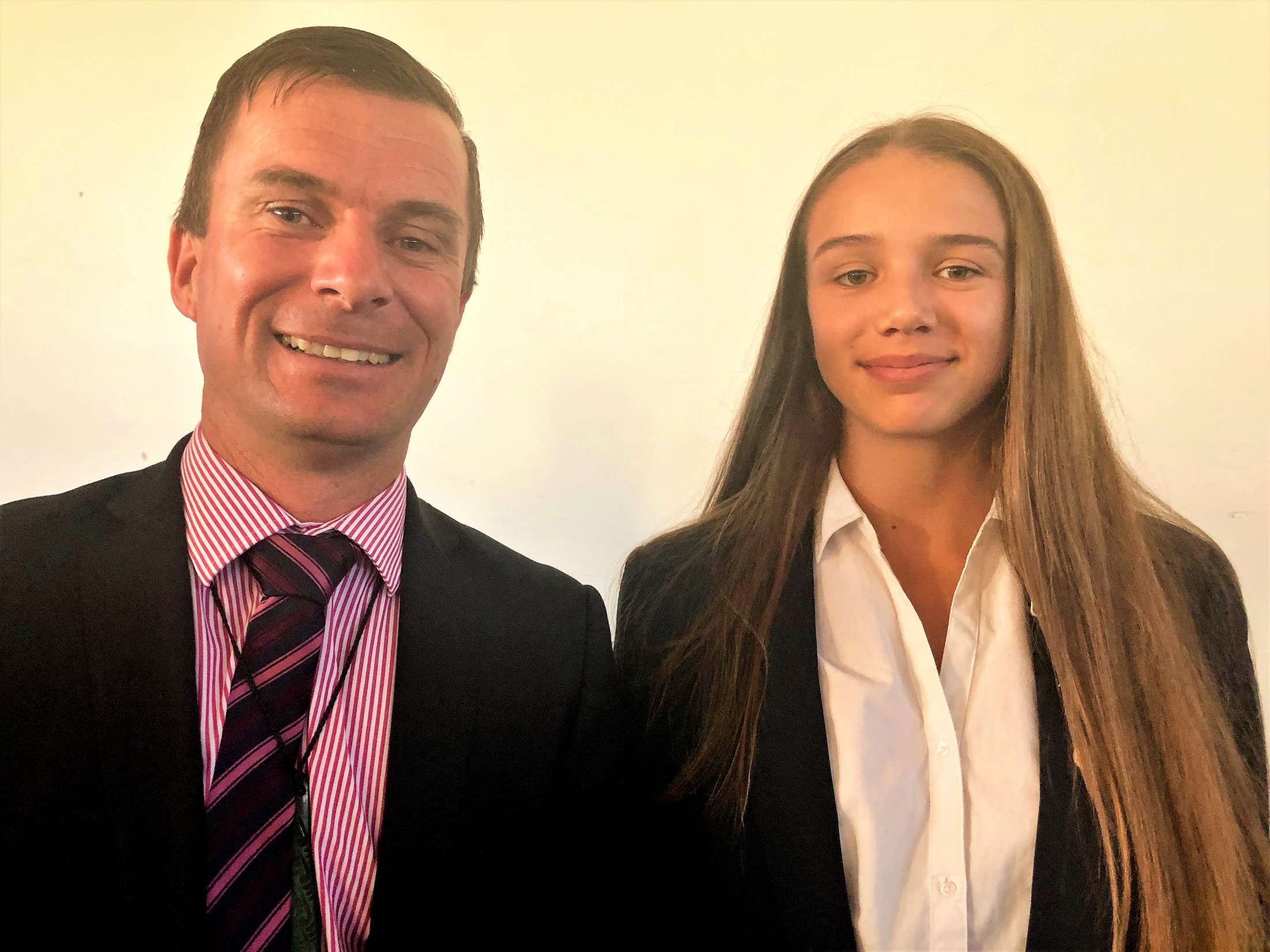 Principal, Steve McCracken's vlog 4 March 2019
Alexia Searchfield: Scholarship Geography
Congratulations Alexia Searchfield. Today, Alexia received notice of gaining Scholarship Geography before heading straight off to University for her extension STEM lessons.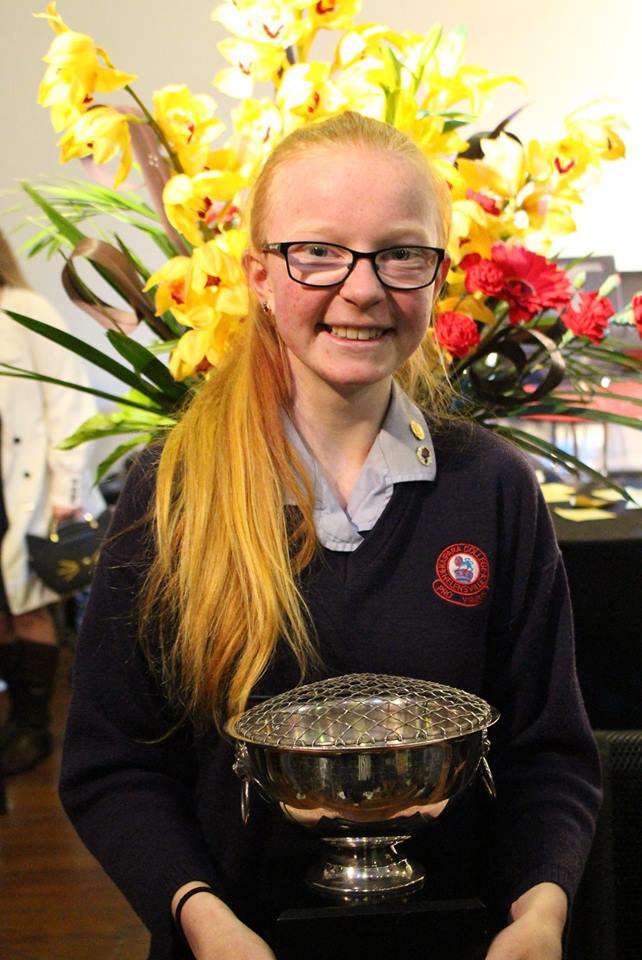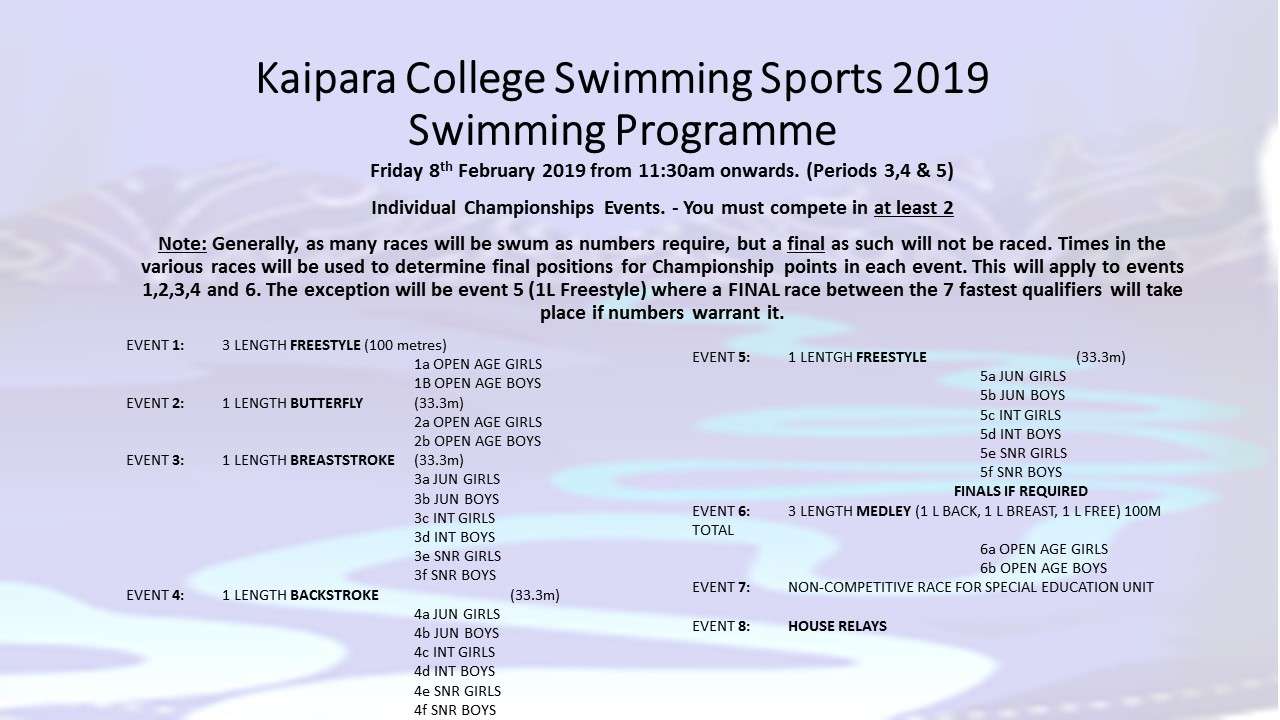 Year 9 Meet and Greet Evening: Message to Parents and Whanau
On Tuesday, 19 February, we will be having our Year 9 Meet and Greet evening. The purpose is for you to meet your child's form and subject teachers and to be informed about general information related to school. Please bring your child with you.
Our Principal, Steve McCracken, will speak and you will be introduced to some key staff. You will then join your child's form class and meet your child's teachers. Any questions you may have will be answered at this time.
Refreshments will be served upon arrival.
Date: Tuesday, 19 February
Time: 6:30pm to 8:00pm
Venue: School Hall

We are looking forward to seeing you all. Please let your child's form teacher know if you will be attending (and how many) for catering purposes.
The email addresses are as follows:
9CRE c[email protected]
9JDS [email protected]ipara.school.nz
9DIJ [email protected]
9IFO [email protected]
9ZCD [email protected]
9QSH [email protected]
9JYJ [email protected]
9ANB [email protected]

Principal Steve McCracken's vlog 5 February 2019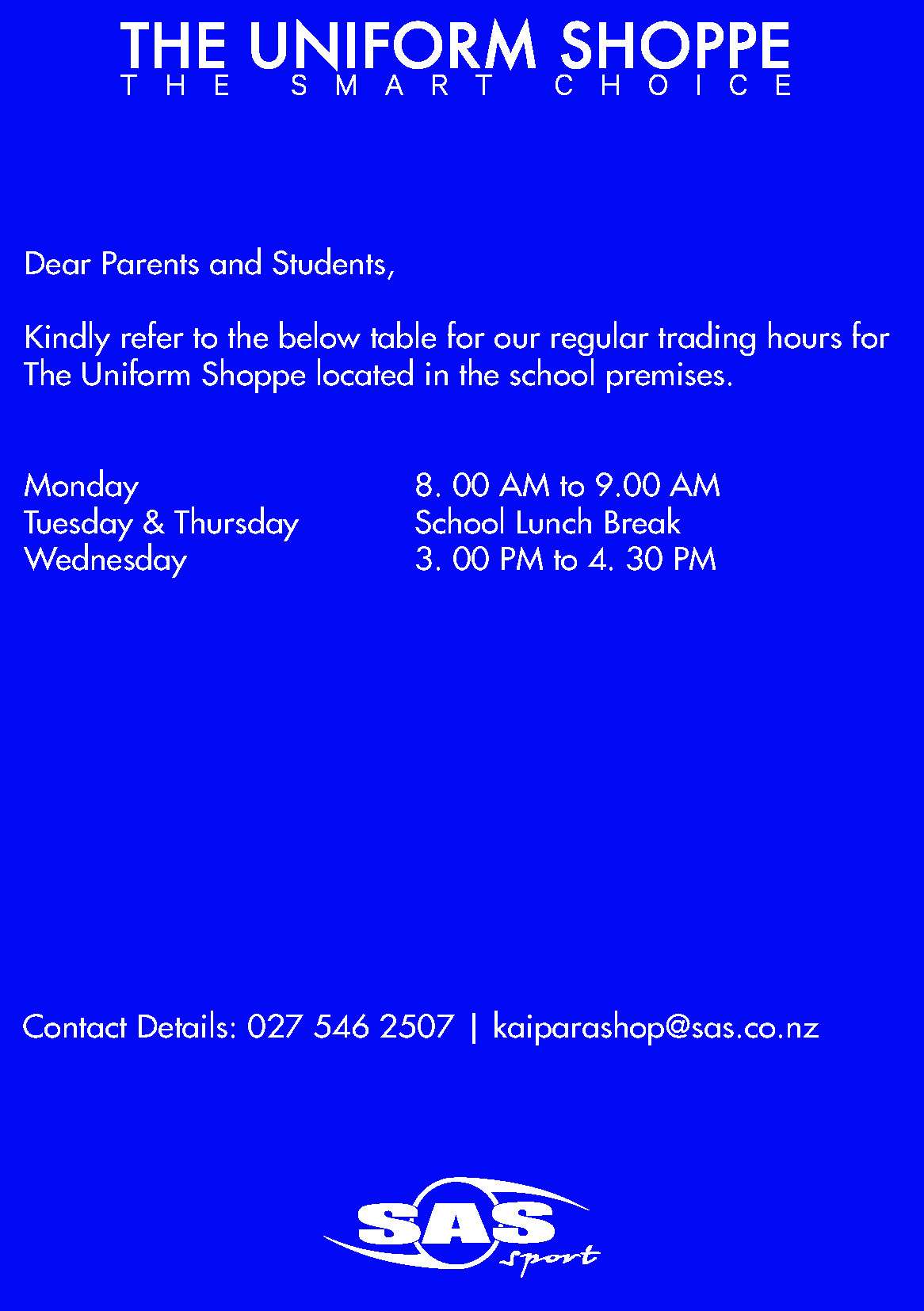 Change of Parking Conditions 2019
Due to limited availability of space, students will not be permitted to park in the school carpark during school hours.
Students are permitted to park in the school carpark after hours for extracurricular activities.
Kaipara College provides school bus services to and from all areas that are not zoned to other colleges.
Students may park vehicles on roads close to the school. The school accepts no responsibility for any student vehicle stolen, damaged or tampered with during school hours.
Students will not be released during school hours, including intervals and lunch, to collect items from their cars.
Students may not leave the school grounds without specific parental permission. Parents may call or email the school attendance officer to give this permission.
All drivers must comply with the conditions of their licence and the New Zealand road laws.
effective from Friday 1 February, 2019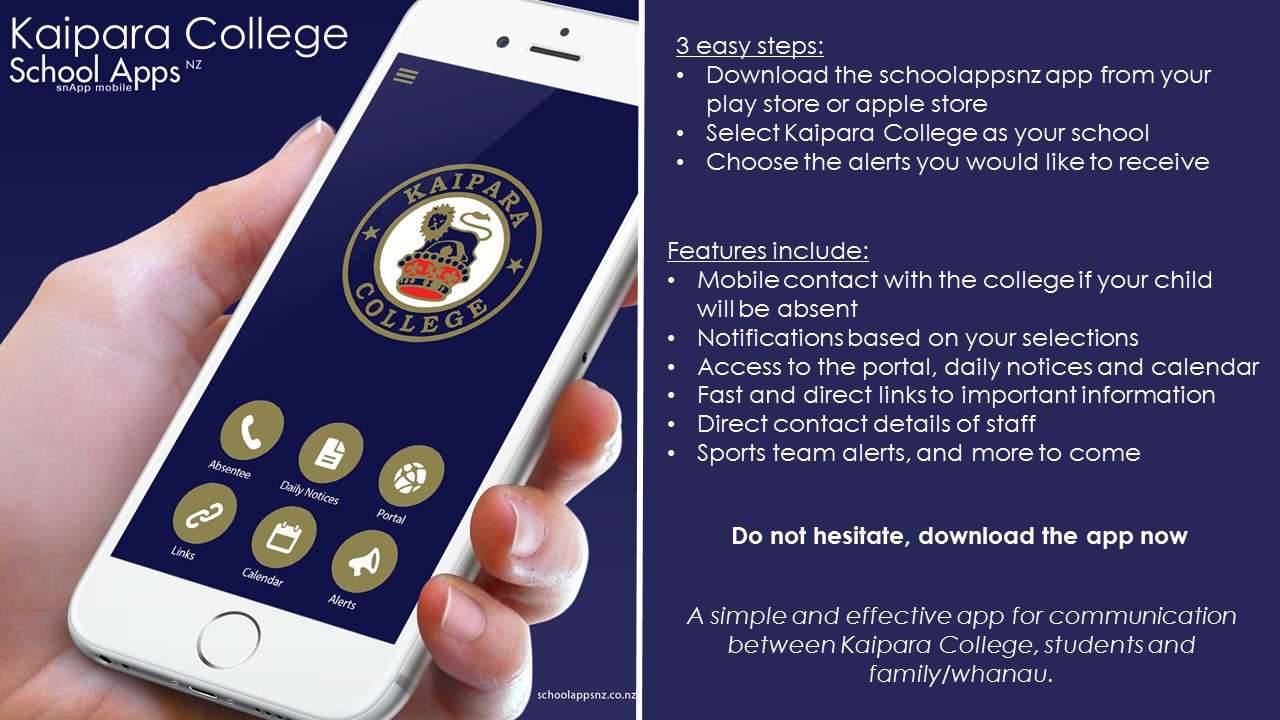 Uniform Shop - Extended Trading Hours for January 2019
Below are the extended trading hours starting Tuesday 15th January, for The Uniform Shoppe, located in the school premises
15 January - Tuesday - 10am to 3pm
16 January - Wednesday - 1pm to 6pm
17 January - Thursday - 1pm to 6pm
18 January - Friday - 9am to 1pm
19 January - Saturday - 9am to 12 noon
21 January - Monday - 10am to 3pm
22 January - Tuesday - 10am to 3pm
23 January - Wednesday - 1pm to 6pm
24 January - Thursday - 1pm to 6pm
25 January - Friday - 9am to 12 noon
29 January - Tuesday - 10am to 3pm
30 January - Wednesday - 8am to 11am & 1pm to 4pm
31 January - Thursday - 8am to 11am & 1pm to 4pm
1 February - Friday - 8am to 11am
4 February - Monday - 8am to 11am & 2pm to 4pm
Contact Details: 027 546 2507 | [email protected]
Ben Ruzich 2013-2107
Ben had his Telford graduation on Friday 23 November, 2018.
Ben is the recipient of:
a merit in Telford certificate in agriculture level 3,
the 2018 Terence Gillet memorial cup for practical agriculture,
the 2018 GE and ML McClintock cup for proficiency and care in the operation of farm machinery,
the 2018 P&M AIsiabie trophy for highest aggregate in mechanical engineering,
the 2018 Telford Gowrie trust scholarship,
and a rugby trophy.
Congratulations Ben for excelling in your career studies of interest.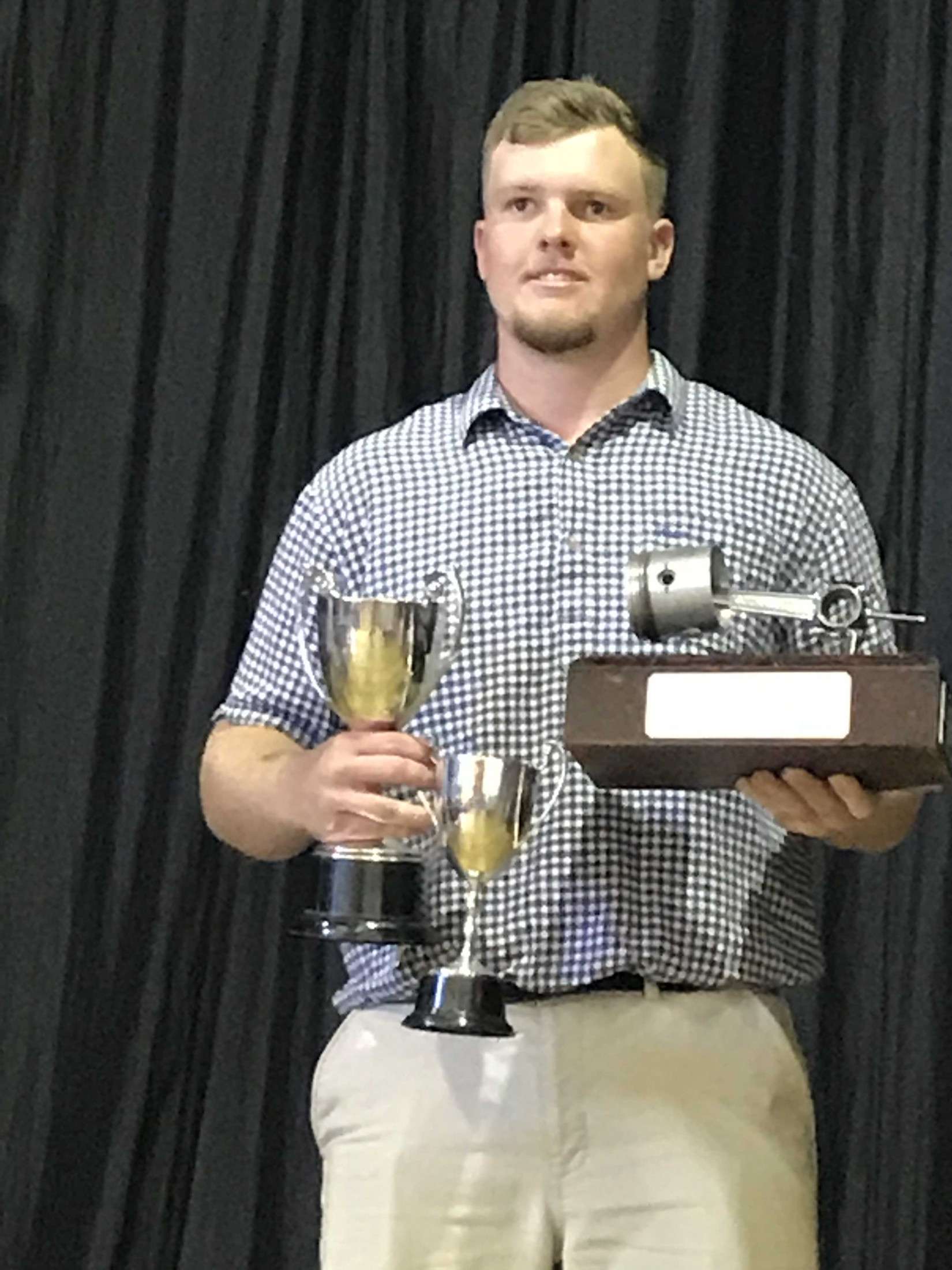 Success in North Harbour Junior Touch Champs
Congratulations to our junior touch players!
Our Junior Mixed Touch team won the Mixed A Grade competition and are now North Harbour champs and our Junior Girls placed 2nd in the B Grade competition.
2018 Junior Examination Week 19 - 22 November
Click on the 'Students' tab then "Junior Examination Week 2018" for exam details
PPTA Union Meeting Tuesday 13 November
The Post Primary Teachers' Association (PPTA) is currently in negotiation talks with the Government. At a recent conference, delegates voted to reject the Government's current offer and will be holding union meetings across the country in the next few weeks.
As a result, Kaipara College PPTA members will be attending their union meeting on Tuesday 13, November. There will be no junior classes from midday.
NCEA examinations will continue as scheduled.
The school network bus service will leave the College at midday.
Non-union teaching staff and the Principal's Nominee will be at the College during this time.
We apologise for any inconvenience.
Congratulations to Avenue Q
Congratulations to the cast and crew of our school production, Avenue Q. The production was nominated for nine individual awards at the iTicket Showdown which was held on Saturday 3 November. A special mention goes to Niamh Read-Hayes and Rosie Roud-Cochran who were succesful in winning the Best Properties in a Musical category. Their patience and skill in building the nine puppets were recognised by the judges on the evening as the best priops across Auckland.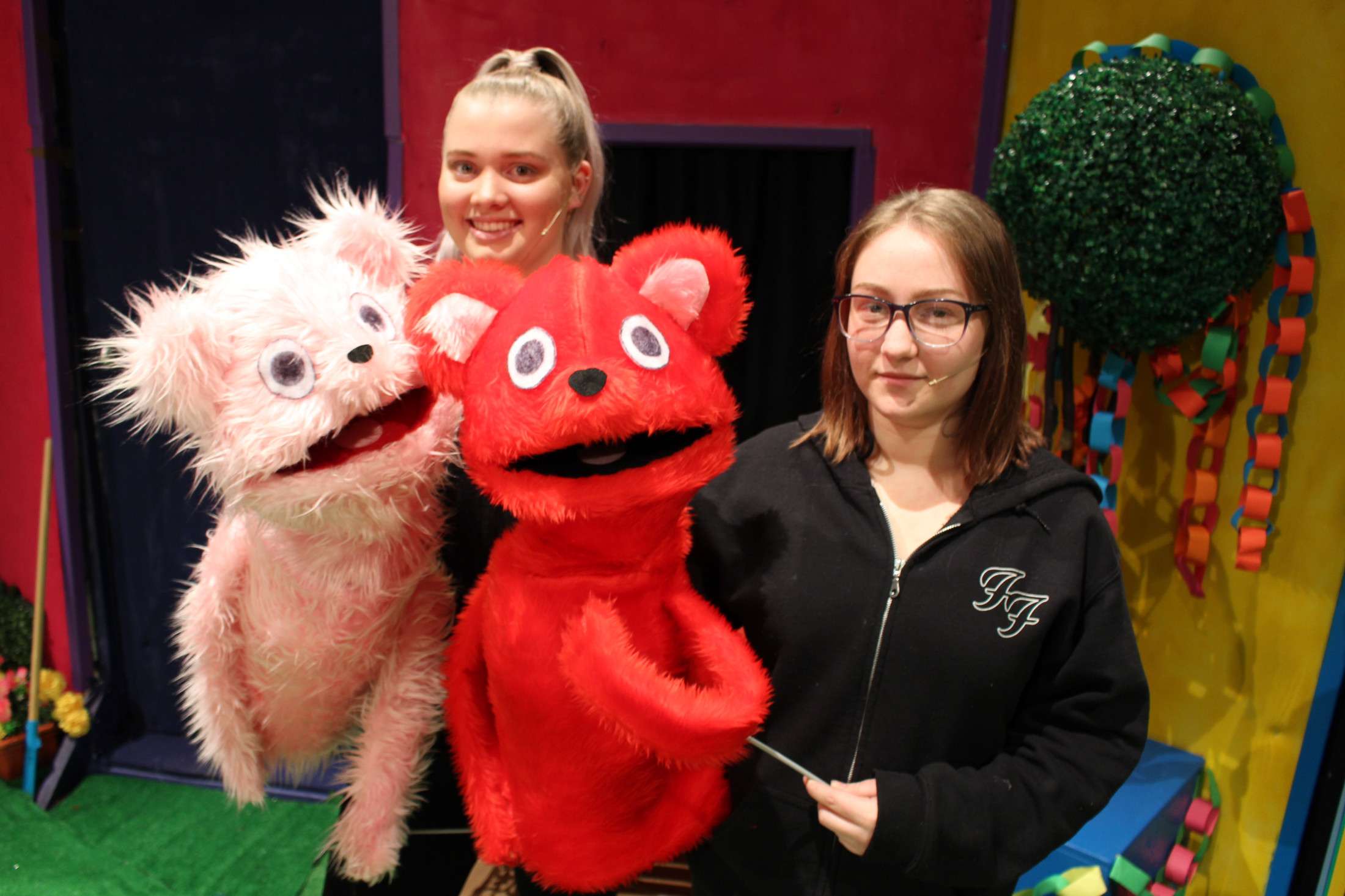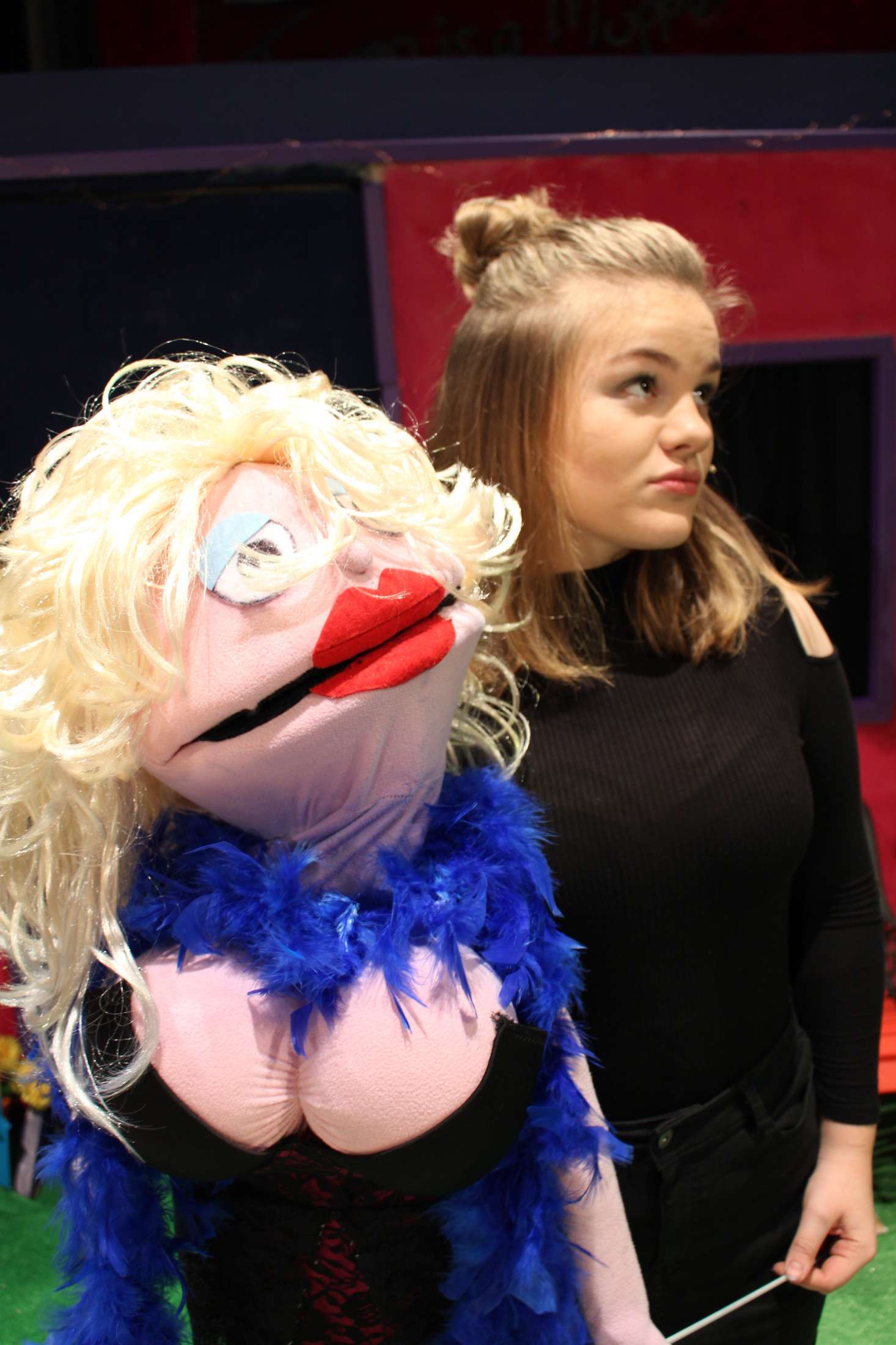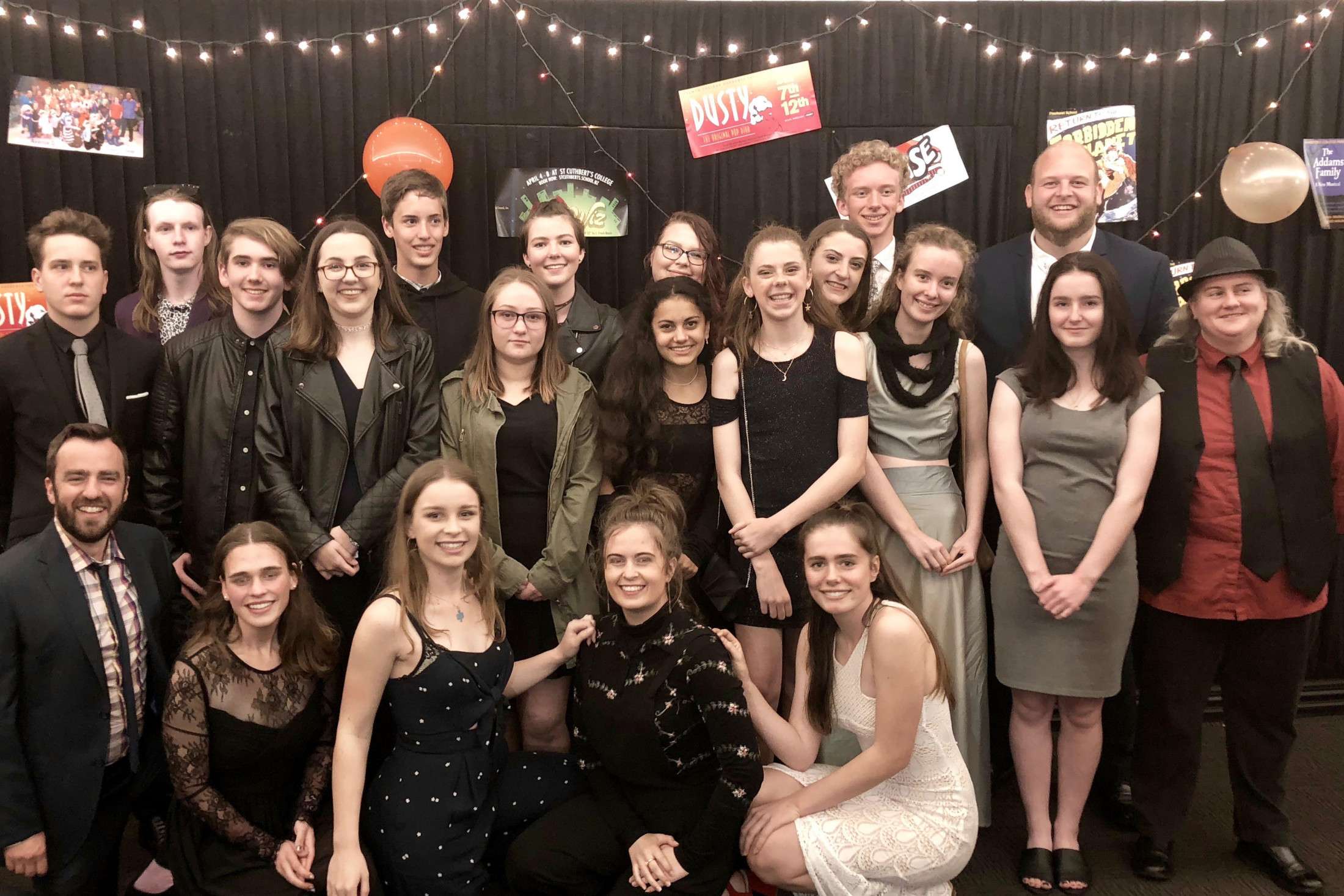 End of Era Concert Cancelled
Unfortunately this Friday night's concert "End on an Era" has been cancelled. We apologise for any inconvenience.