Latest News & Events
Latest News & Events • News & Events • Kaipara College
This is the page for the very latest news and announcements. Catch up on student achievements, school event updates and the principal's vlog. The latest news and events page will continue to change.
2018 NCEA Results released 15 January
The NCEA results will be published tomorrow, Tuesday 15 January. The release time is uncertain. Students can access their results through the secure Learner Login section of the NZQA website. Below is the link to find your results and to provide any help needed.
Kaipara College 2018/2019 Special Edition Panui
Kia ora Kaipara College students and whānau and community members,
Please find below your copy of the Kaipara College 2018/2019 Special Edition Panui.
The panui is full of useful information about getting started at Kaipara College next year.
We are aware that it is likely that some bus routes will change, so we will be contact with the 600 plus bus commuting students and their families as soon as we have any update about this through School App. For this reason, we encourage all students and their whānau to download the mobile phone app SchoolAppsNZ from either the android Play Store or iPhone App Store. The next steps are simply select Kaipara College as your school and the types of alerts you would like to receive.
We wish everybody and safe and happy holiday.
Junior Prize Giving Friday 7 December
All parents are cordially invited to our 2018 Junior Prize Giving, which will be held in the school hall on Friday 7 December at 10.30am. Prize winners will be notified on Wednesday 5 December. We look forward to you joining us.

Principal, Steve McCracken's vlog 3 December 2018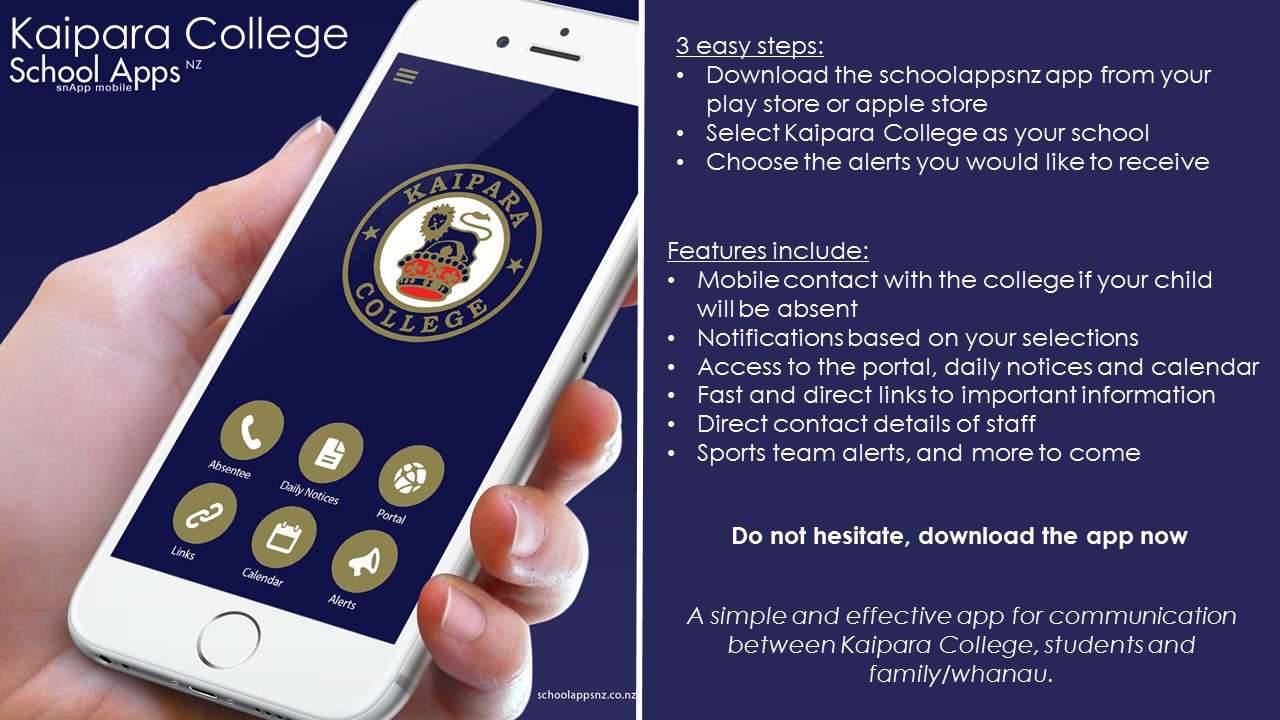 Uniform Shop - Extended Trading Hours for January 2019
Below are the extended trading hours starting Tuesday 15th January, for The Uniform Shoppe, located in the school premises
15 January - Tuesday - 10am to 3pm
16 January - Wednesday - 1pm to 6pm
17 January - Thursday - 1pm to 6pm
18 January - Friday - 9am to 1pm
19 January - Saturday - 9am to 12 noon
21 January - Monday - 10am to 3pm
22 January - Tuesday - 10am to 3pm
23 January - Wednesday - 1pm to 6pm
24 January - Thursday - 1pm to 6pm
25 January - Friday - 9am to 12 noon
29 January - Tuesday - 10am to 3pm
30 January - Wednesday - 8am to 11am & 1pm to 4pm
31 January - Thursday - 8am to 11am & 1pm to 4pm
1 February - Friday - 8am to 11am
4 February - Monday - 8am to 11am & 2pm to 4pm
Contact Details: 027 546 2507 | [email protected]
Ben Ruzich 2013-2107
Ben had his Telford graduation on Friday 23 November, 2018.
Ben is the recipient of:
a merit in Telford certificate in agriculture level 3,
the 2018 Terence Gillet memorial cup for practical agriculture,
the 2018 GE and ML McClintock cup for proficiency and care in the operation of farm machinery,
the 2018 P&M AIsiabie trophy for highest aggregate in mechanical engineering,
the 2018 Telford Gowrie trust scholarship,
and a rugby trophy.
Congratulations Ben for excelling in your career studies of interest.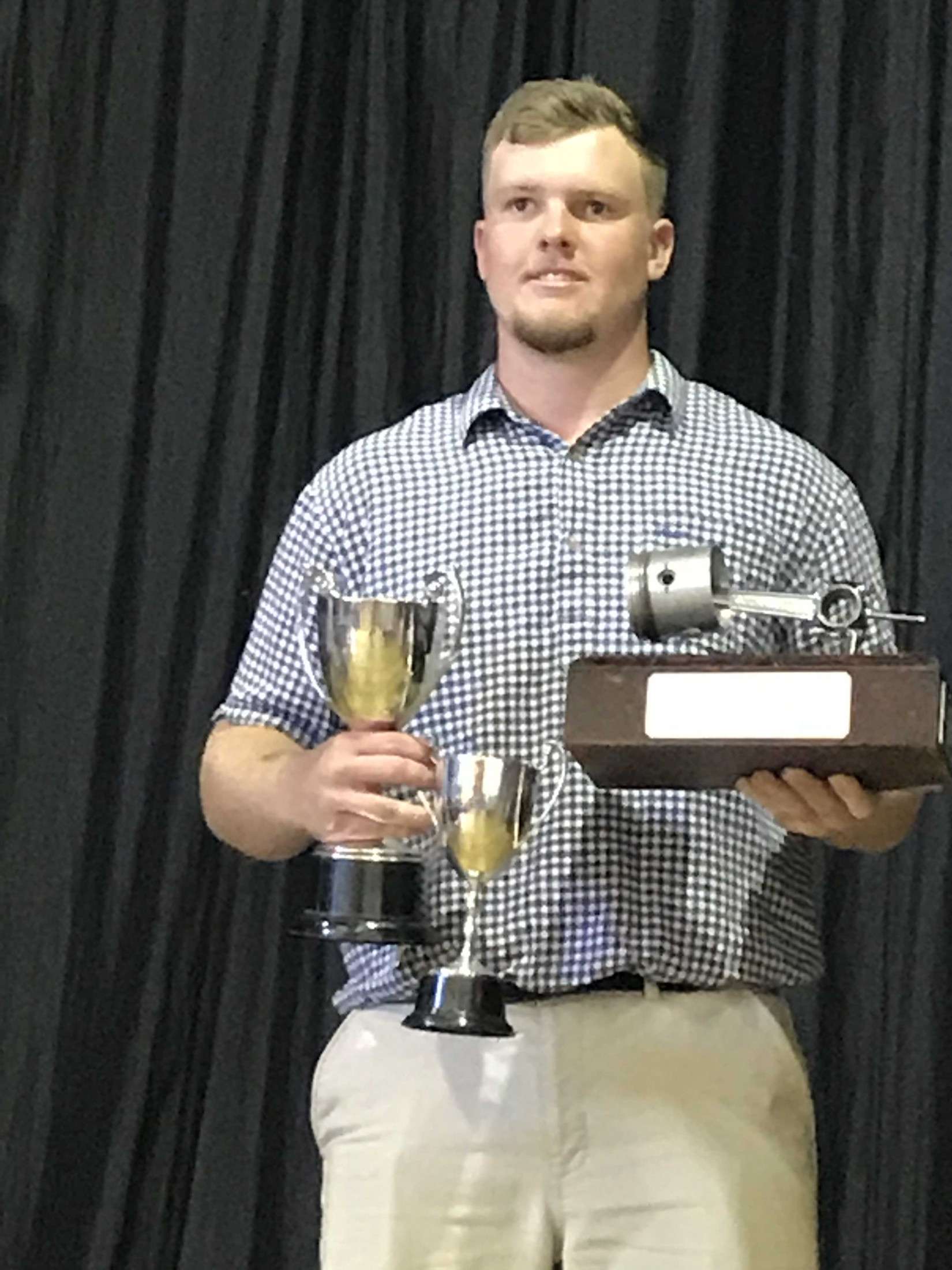 Success in North Harbour Junior Touch Champs
Congratulations to our junior touch players!
Our Junior Mixed Touch team won the Mixed A Grade competition and are now North Harbour champs and our Junior Girls placed 2nd in the B Grade competition.
2018 Junior Examination Week 19 - 22 November
Click on the 'Students' tab then "Junior Examination Week 2018" for exam details
PPTA Union Meeting Tuesday 13 November
The Post Primary Teachers' Association (PPTA) is currently in negotiation talks with the Government. At a recent conference, delegates voted to reject the Government's current offer and will be holding union meetings across the country in the next few weeks.
As a result, Kaipara College PPTA members will be attending their union meeting on Tuesday 13, November. There will be no junior classes from midday.
NCEA examinations will continue as scheduled.
The school network bus service will leave the College at midday.
Non-union teaching staff and the Principal's Nominee will be at the College during this time.
We apologise for any inconvenience.
Congratulations to Avenue Q
Congratulations to the cast and crew of our school production, Avenue Q. The production was nominated for nine individual awards at the iTicket Showdown which was held on Saturday 3 November. A special mention goes to Niamh Read-Hayes and Rosie Roud-Cochran who were succesful in winning the Best Properties in a Musical category. Their patience and skill in building the nine puppets were recognised by the judges on the evening as the best priops across Auckland.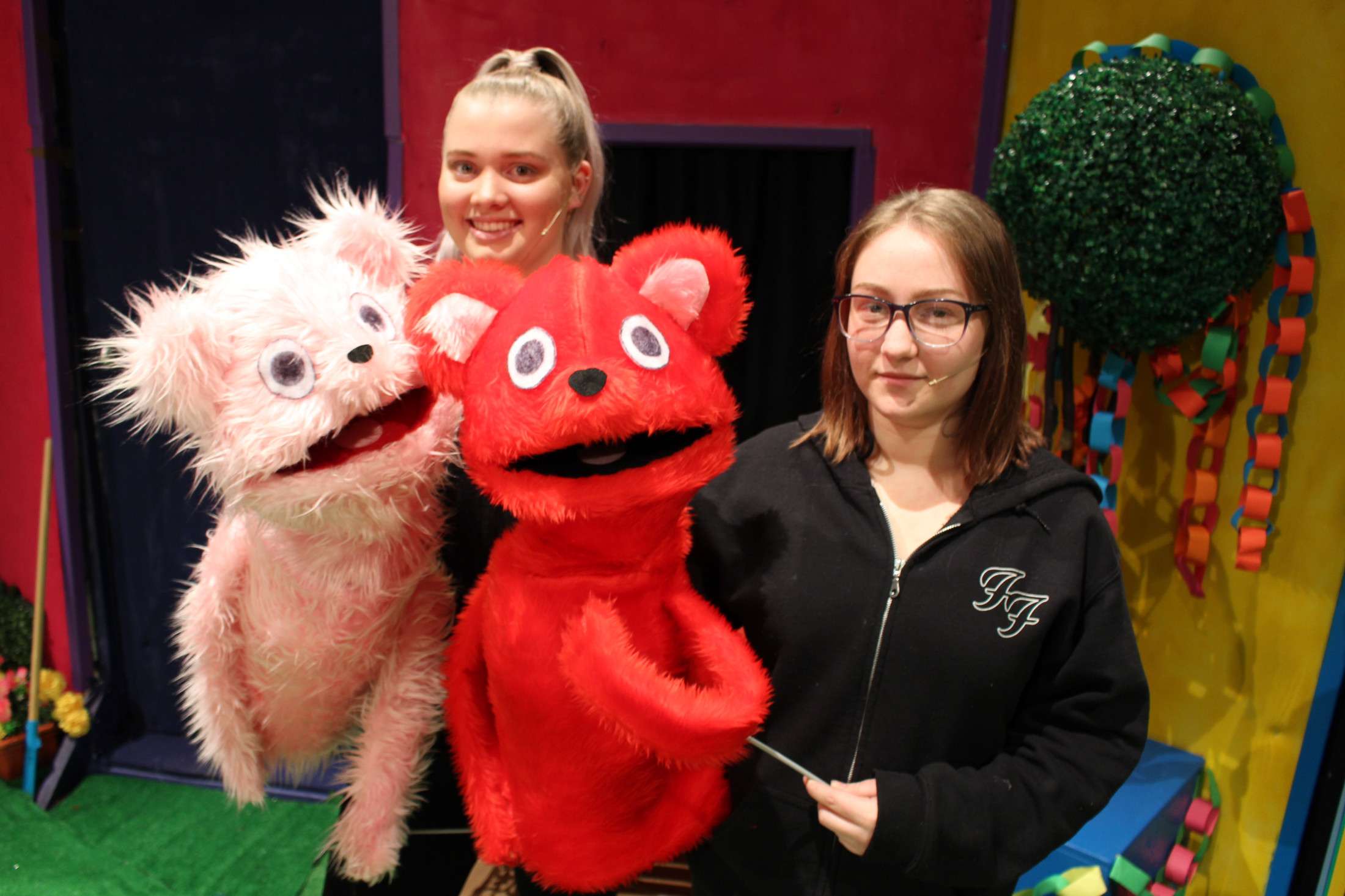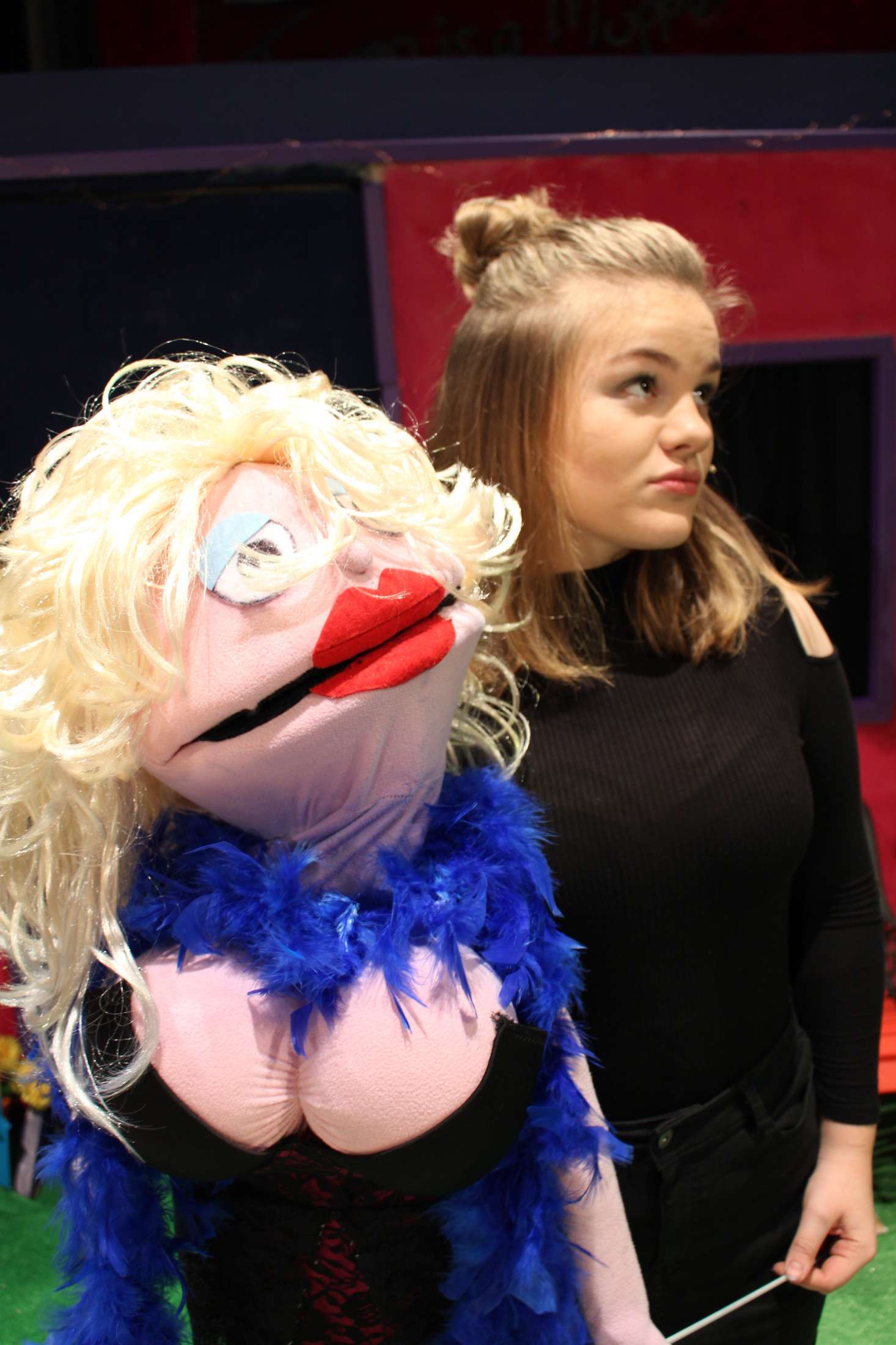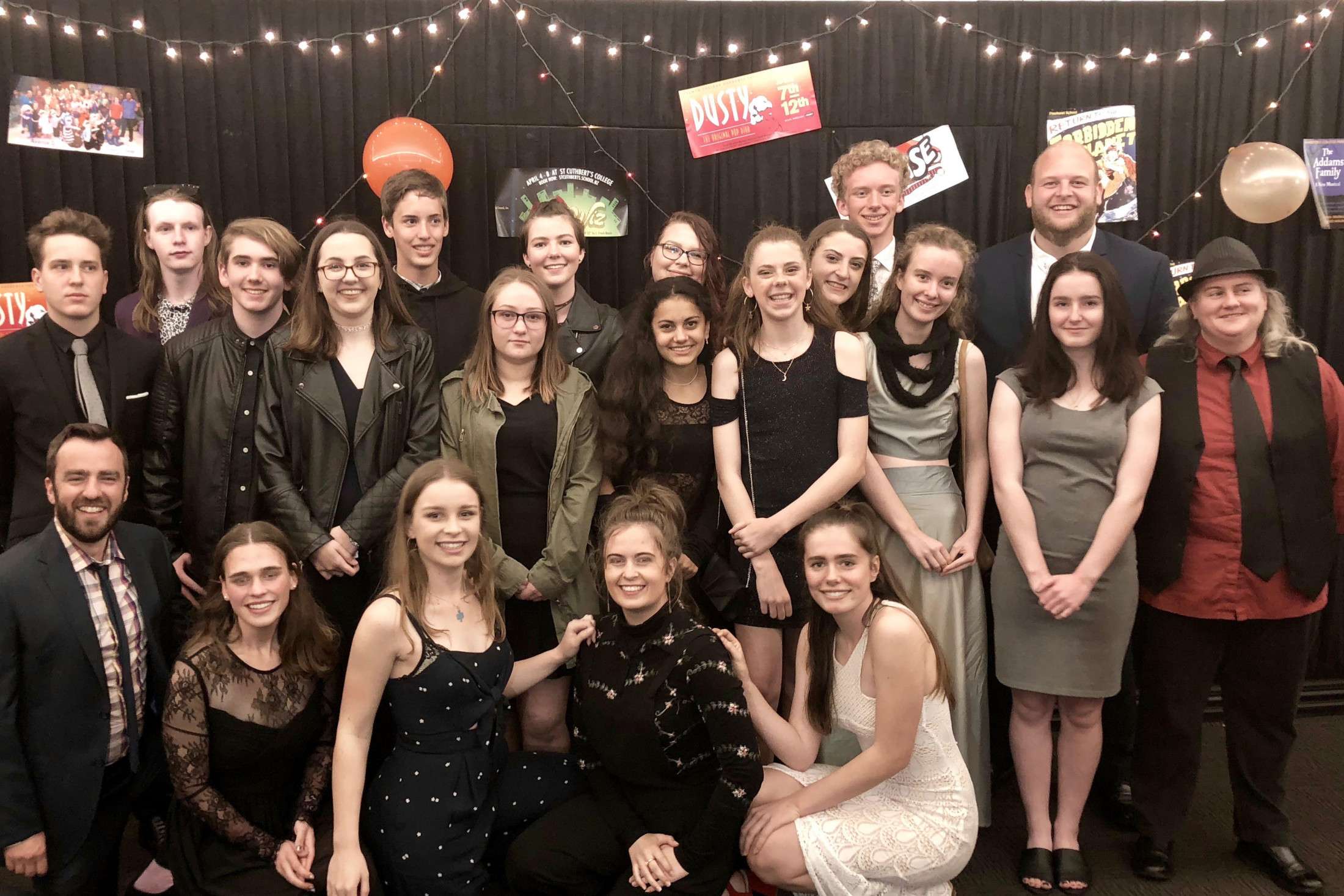 End of Era Concert Cancelled
Unfortunately this Friday night's concert "End on an Era" has been cancelled. We apologise for any inconvenience.