Curriculum and Learning
Learning • Kaipara College
The Curriculum and Learning pages serve two purposes:
Provides access for you to information about your student's learning, learning support services, planning personal programmes and monitoring progress.
Shares information specific to how and why we deliver education at Kaipara College the way we do.
These pages are currently being finalised and will be opened shortly.
The following areas will be included:
Bring Your Own Device (BYOD) and WiFi at Kaipara College
Our Community of Learning (COL) - Te Kāhui Ako o Kaipara
Individual Courses of Learning
Kaipara College Curriculum review
Parent and Student Portal
Special Education Support
Student Learning Support
Te Roopu Rangitira
Understanding NZQA and NCEA
In the meantime, please contact your student's form teacher or dean in relation to curriculum or learning.
NCEA Fees Notice
On 13th May 2019, the Minister of Education made an unexpected and significant pre-budget announcement around NCEA.
Fees will no longer be charged for participating in NCEA and New Zealand Scholarship.
https://www.beehive.govt.nz/release/removal-fees-and-stronger-ncea
At Kaipara College this means we will stop collecting fees from New Zealand domestic students who are entering for NCEA and New Zealand Scholarship. For those students who have yet not paid, we have removed the NZQA fee from your account.
For those students who have already paid, we will re allocate your payment to unpaid charges on your account.
If your account is currently fully paid we will add this to your credit balance. This credit can be used for any upcoming trips or fees or the School Ball.
2018 confirmed Kaipara College NCEA Results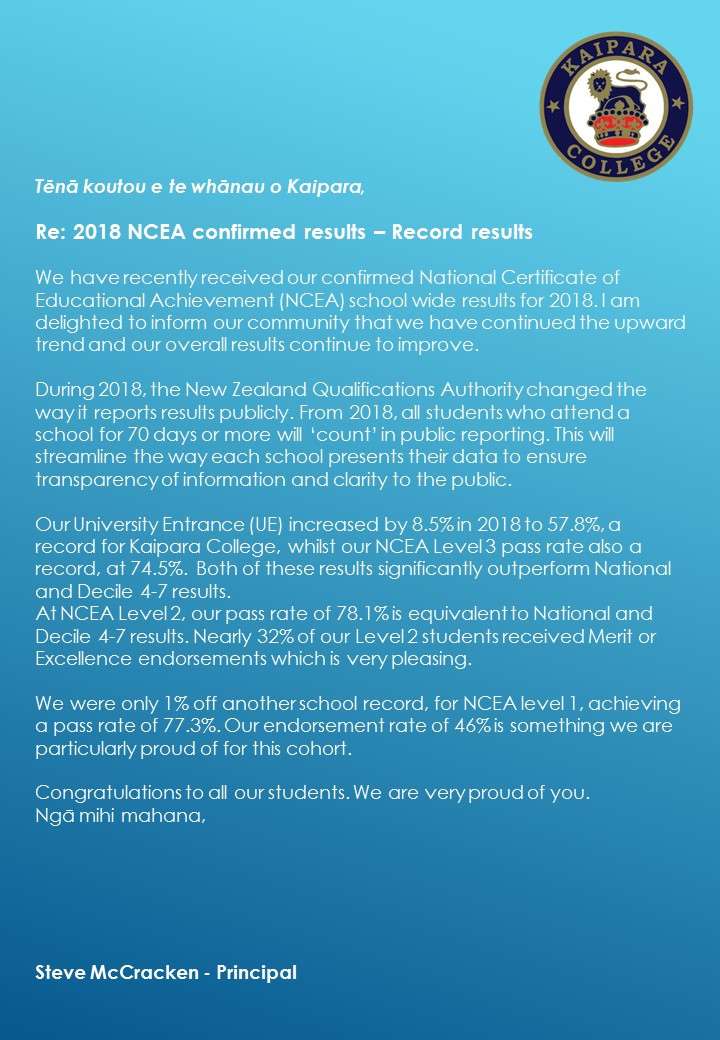 (12 March 2019)
Introducing the Kaipara College 2018 NCEA Level 1 students with Excellence Endorsements

Introducing the Kaipara College 2018 NCEA Level 2 students with Excellence Endorsements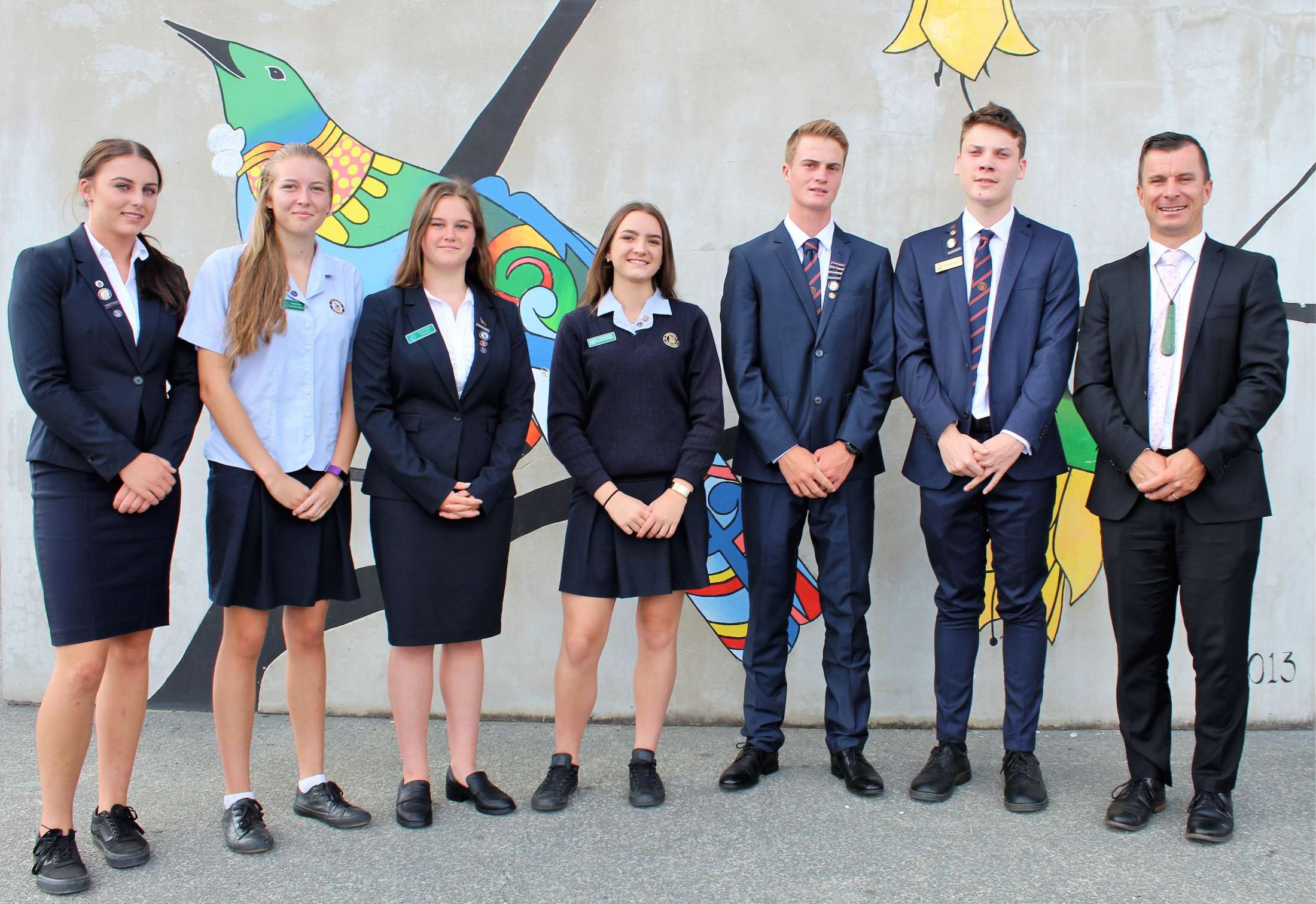 Alexia Searchfield: Scholarship Geography
Congratulations Alexia Searchfield. Alexia received notice of gaining Scholarship Geography before heading straight off to University for her extension STEM lessons.