School Production
School Production • Arts & Culture • Kaipara College
Each year Kaipara College present one full school production. The production is an opportunity for all students across the school to experience the joys of live performance, to particpate according to their strengths and passions. As a performing arts department we collaborate, students and staff alike, to select a production our community sees as relevant to us, to lead in the acting, choreography, music, sound and lighting design and management, prop and set design.
Our success is driven by our students ownership in all they choose and do on the stage.
AVENUE Q the musical.
Meet the of our characters from the 2018 Kaipara College production of Avenue Q. All puppets were made by year 13 students Niamh Read-Hayes and Rosie Roud Cochran.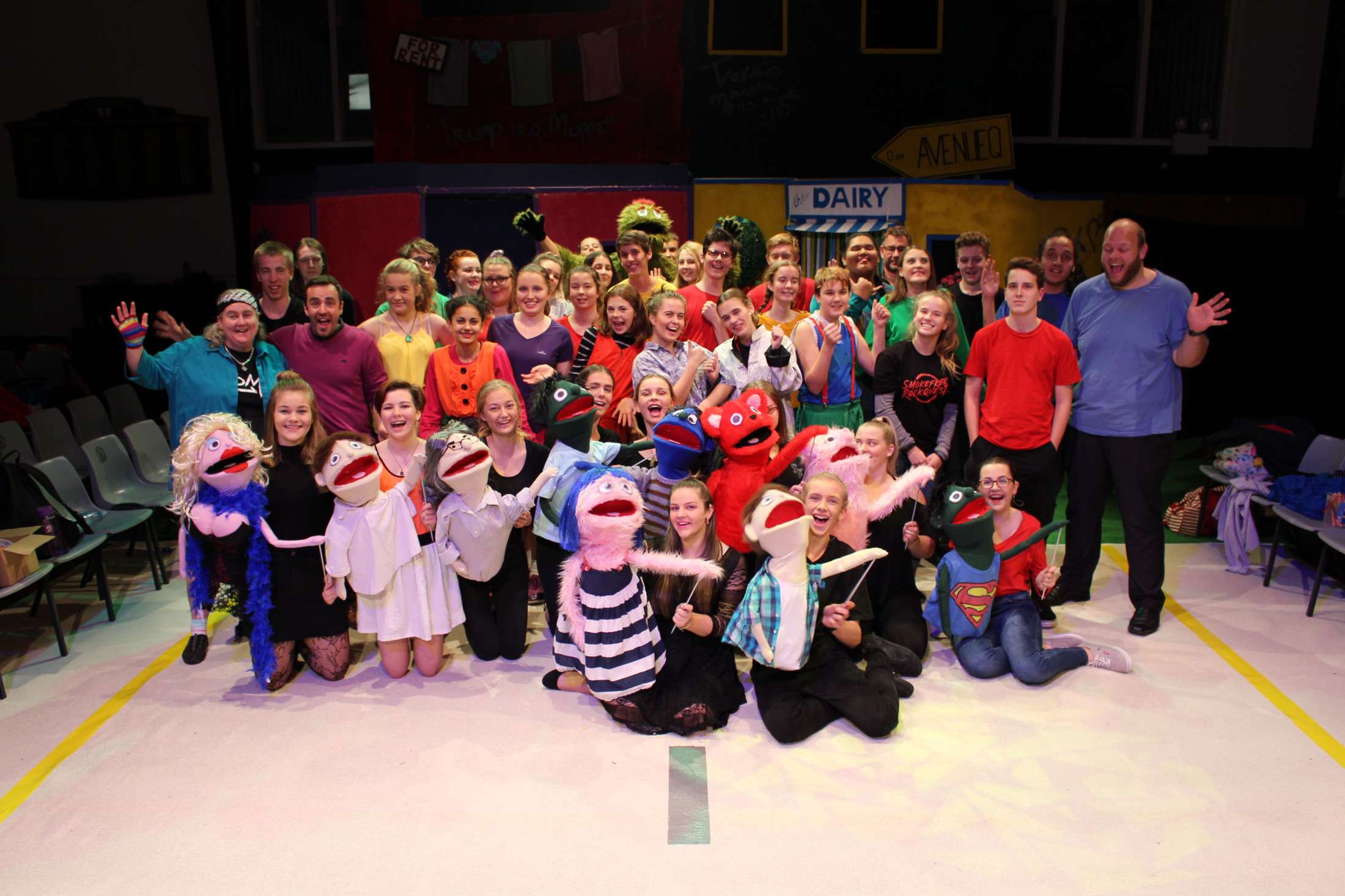 Rock of Ages
Rock of Ages was Kaipara College's first musical in nearly two decades. In 2017 the Music and Drama department joined forces and became the Faculty of Performing Arts. As part of the creation of this new faculty we undertook our first musical. The production had nearly 60 students and 10 staff and performed to a near full house throughout its season.
The production was also acknowledged by the judging panel of the iTicket Showdown awards, being nominated for three awards and winning two categories.
The winners were Taine Ngatai for best solo performance as rock and roll hero Stacee Jaxx and Greg McLarin (teacher) for musical directorship. Well done.