Kaipara College PTA
Kaipara College PTA and Alumni News • About Us • Kaipara College
Kaipara College Parent Teachers Association
The Kaipara College Parent Teachers Association (KCPTA) was set up in 2018 with the aim 'to connect with our community.'
The KCPTA meets monthly on a Monday night. It plans and manages events that inform and entertain Kaipara College families, whānau and the wider community. Activities planned for the future include guest speakers discussing important and relevant topics, fun activities and events with wider community groups and organisations.
For more information, please refer to this page, recent news, the official Kaipara College and Friends of the College FaceBook pages or email us.

You can email the Kaipara College Parent Teachers Association at

[email protected]
You are also welcome to join us on FaceBook at https://www.facebook.com/kaiparacollegefriends/
KCPTA Upcoming Dates
Wednesday 29 August Richie Hardcore presentation for parents and the community. Kaipara College Hall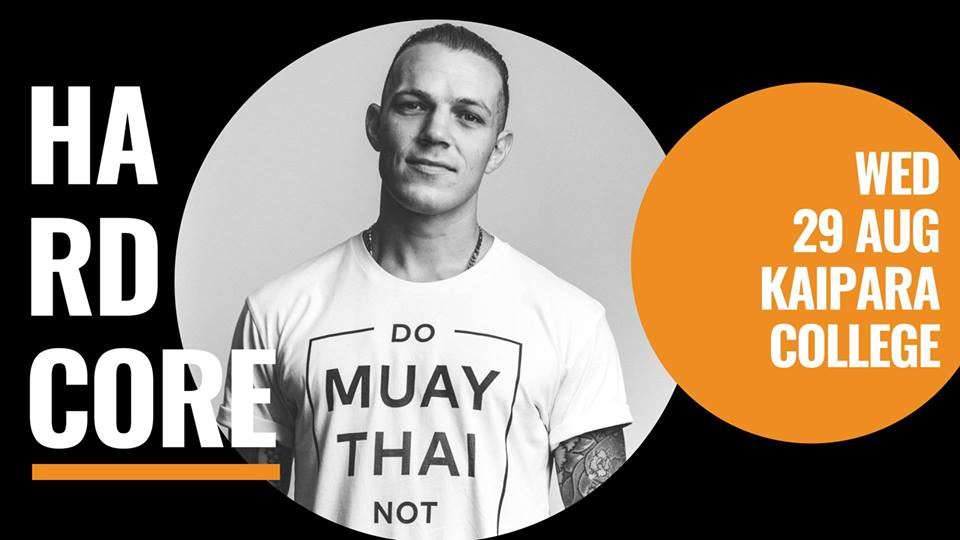 A Hardcore Talk About Teens, Porn and Healthy Relationships

Richie Hardcore, former Muay Thai champion, DJ and changemaker is coming to Kaipara College to give parents a reality check on what's really going on with our teens and their attitudes to sex and relationships.

Richie is a sought-after speaker around the country on mental health, modern masculinity and ending rape culture.

Te Rito Rodney Family Violence Network is pleased to be bringing Richie to Helensville. Over two days he will deliver presentations to parents, students, teachers and those in the family violence field.

The Kaipara College PTA is pleased to be hosting this free evening event for parents and the wider public.

A koha to your local women's refuge will be gratefully received.

It'll be informative, entertaining and you'll come away with some ideas on how to have that tricky conversation with your teen.

KAIPARA COLLEGE HALL


7PM, WEDNESDAY 29 SEPTEMBER
SPECIAL ANNOUNCEMENT:
Next year our college celebrates its 60th year as Kaipara College. The college name was changed in 1959. It was originally opened in 1924 on Commercial Road as Helensville District High School.
As part of the celebrations next year we are planning for an extended celebration with dinners, sporting and cultural events, school tours, historical adventures and other activites.
In addition to this we are pleased to announce the re-creation of a Kaipara College past student group, the Kaipara College Alumni Association. We will be calling recent (and not so recent) past students, to join us with planning and communication activites.
In the meantime, please refer to this page for any updates.
Any email correspondence can be sent to

[email protected]

.